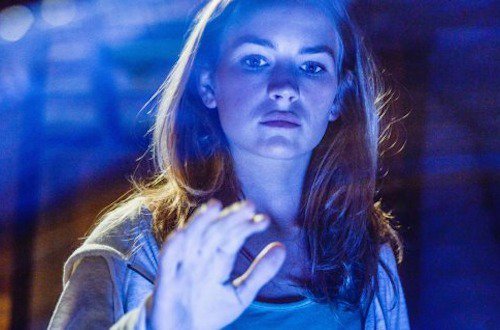 Though many of us are still suffering through the bitter cold of winter, CBS is opting to look toward the (hopefully) sunny future by unveiling several premiere dates for the network's summer season schedule. So bust out those calendars, people — and let's dig in!
'Big Brother' will have yet another early debut this year, kicking off on Wednesday, June 25 at 8/7c, with additional episodes airing Thursday, June 26 at 9/8c and Sunday, June 29 at 8/7c. Fans can also expect the season's very first eviction to take place on Thursday, July 3.
Next up, we have the network's new legal drama 'Reckless' premiering on Sunday, June 29 at 9/8c, with 'Unforgettable' following close behind, kicking off its third season debut immediately afterward starting at 10/9c.
As previously reported, 'Under the Dome' will return for its second season on Monday, June 30 at 10/9c, however, there's been a slight change-up regarding Halle Berry's new event series 'Extant.' Instead of airing on Wednesday, July 2, as it was originally intended, CBS announced that the premiere has now been pushed back a week, making its officially kick-off date Wednesday, July 9 at 9/8c.
There's no word yet what exactly caused this subtle shake-up in the programming, but let's just hope it won't result in any confusion, which could have a negative impact on the ratings. Something tells us that Berry will be well worth the wait.
On your mark...get set...go program those DVRs!
For those interested, here's the entire CBS summer schedule:
Wednesday, Effective June 25
8:00-9:00 PM              'Big Brother' (Wednesday Premiere)
9:00-10:00 PM            'Criminal Minds'
10:00-11:00 PM          'CSI: Crime Scene Investigation'
Thursday, Effective June 26
8:00-8:30 PM              'The Big Bang Theory'
8:30-9:00 PM              'The Millers'
9:00-10:00 PM            'Big Brother' (Thursday Premiere)
10:00-11:00 PM          'Elementary'
Sunday, Effective June 29
7:00-8:00 PM              '60 Minutes'
8:00-9:00 PM              'Big Brother' (Sunday Premiere)
9:00-10:00 PM            'Reckless' (Series Premiere)
10:00-11:00 PM          'Unforgettable' (Season 3 Premiere)
Monday, Effective June 30
8:00-8:30 PM              '2 Broke Girls'
8:30-9:00 PM              'Friends With Better Lives'
9:00-9:30 PM              'Mike & Molly'
9:30-10:00 PM            'Mom'
10:00-11:00 PM          'Under the Dome' (Season 2 Premiere)
Wednesday, Effective July 9
8:00-9:00 PM              'Big Brother'
9:00-10:00 PM            'Extant' (Series Premiere)
10:00-11:00 PM          'Criminals Minds'