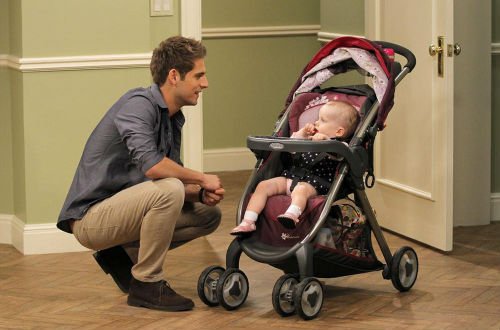 Today, not only did ABC Family announce two renewals, but the network also announced the ordering of three new drama pilots.
Let's start with the renewals. Fans of 'Baby Daddy' and 'Melissa & Joey' will be ecstatic, as both half-hour comedies have been renewed for another season (Season 4 for both series). 'Melissa & Joey's fourth season will also include its 100th episode.
ABC Family has also ordered three drama pilots, as follows:
-'Alice in Arabia' is a high-stakes drama focusing on an American teenage girl named Alice who, after her parents are killed, is suddenly kidnapped by her extended family living in Saudi Arabia. While residing at her grandfather's royal compound, Alice now must rely on her independent spirit and wit to find her way home. It is written by a former U.S. Army cryptologic linguist fluent in the Arabic language.
-Based on the popular young-adult novel by Blake Nelson, 'Recovery Road' revolves around Maddie, a teenage girl dealing with addiction. Soon, she is forced to enter rehab. At night, she lives with other addicts, while during the day she pretends everything is normal among her friends and classmates.
-Lastly, 'Unstrung' explores the professional world tour of tennis through a brother and sister, Luke and Ellie Holt. At first it may seem The Holts have it all, especially success and looks, but a major family secret threatens to turn their lives and their family "brand" upside down. 'Life Unexpected's Emily Whitesell will executive produce.