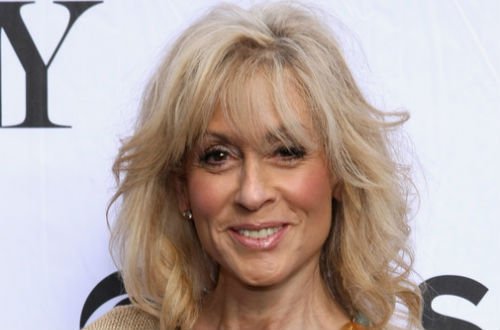 In addition to all of the other news we've been reporting, here are a few entertainment and TV headlines you might have missed:
-Judith Light ('Dallas') has joined 'The Winklers,' alongside Henry Winkler, Eva Amurri Martino and Domenick Lombardozzi, Deadline reports. From 'Everybody Loves Raymond' creator Phil Rosenthal and Winkler's son (Max) and son-in-law (Rob Reinis), Light will star in the comedy as Tita Winkler, wife to Winkler's character and the "momma bear of the family."
-CBS' pilot 'Save the Date,' starring 'Psych's Maggie Lawson, has added 'Mad Men' actor Jay R. Ferguson, who will play Jerry, a successful pizza place owner and eligible bachelor. In other pilot news, Elaine Hendrix ('The Parent Trap') will pop up on FX's 'Sex&Drugs&Rock&Roll,' where she'll portray Ava, the hardcore groupie of Denis Leary's character.
-The CW's 'iZombie' pilot has added newcomer Rahul Kohli in a future potential series regular role. He'll star as Dr. Ravi Chakrabarti, the enthusiastic and brilliant nerd who becomes Liv's (Rose McIver) friend, partner and confidant.
-DirecTV's 'Rogue,' which stars Thandie Newton and Cole Hauser, will return for its second season on Wednesday, May 28 at 10/9c.
-Britne Oldford ('Ravenswood') has just joined Richard LaGravenese's untitled ABC pilot. As a series regular, Oldford will play Cecelia, a top fashion model and cover girl in the world who's not only a virgin, but also engaged to marry Anderson Cole (Oded Fehr), a man three decades older.
-'Hollywood Heights' actor Tommy Savas has just booked a series regular role in NBC's Katherine Heigl drama, 'State of Affairs.' Savas will portray CIA analyst Miles, the youngest member of the President's Daily Briefing Team. Spoiler: Miles is also gay and sleeping with his boss, Director Skinner.