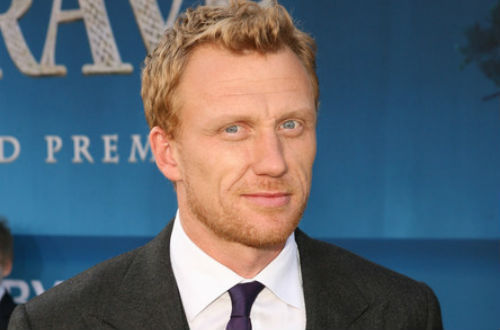 In addition to all of the other news we've been reporting, here are a few entertainment and TV headlines you might have missed:
-TNT's 'Franklin & Bash' is welcoming Kevin McKidd ('Grey's Anatomy') and Creed Bratton ('The Office'), Entertainment Weekly reports. McKidd, and his Scottish accent, will play Albert Daugherty aka the Duke of Weddington. Bratton will take on the role of Judge Semmer, "an aging athlete," in a different episode. Both will appear in the upcoming fourth season.
-According to TheWrap, Richard LaGravenese's ABC drama pilot, starring Katie Holmes and Melissa George, has officially received a title: 'Dangerous Liaisons.'
-Lindsay Sloane ('Sabrina, the Teenage Witch') has been cast in Matthew Perry's CBS pilot 'The Odd Couple.' Sloane will play a character designed for her and named Lindsay, who's tightly wound and the recently divorced sister of Georgia King's Katie.
-'Cristela,' a semi-autobiographical ABC comedy focuses on Cristela (Cristela Alonzo), an American Latina straddling two cultures while not fully belonging to either. Recently, the pilot added five stars to its main cast, including Terri Hoyos ('Cold Case'), Roxana Ortega ('Larry Crowne'), Carlos Ponce ('Hollywood Heights,' '7th Heaven'), Andrew Leeds ('Bones') and newcomer Sarah Halford.
-CBS comedy '2 Broke Girls' will see legend Hal Linden ('Barney Miller') in a future episode, TVLine reports. He'll play Lester, the man on Max and Caroline's lease. The duo will need Lester's help in keeping hold of their apartment. Linden's episode is slated for April 21.