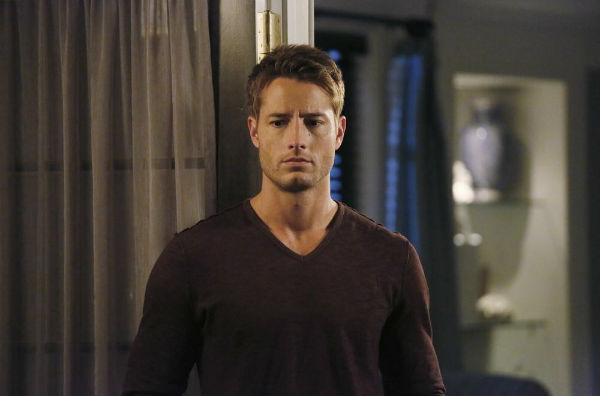 Somebody bring out the whips and chains, because ABC drama 'Mistresses' is about to go into '50 Shades of Grey' territory.
According to TVLine, Justin Hartley (recently of fellow ABC drama 'Revenge') is set to join the second season of successful summer series 'Mistresses,' in a role with potentially kinky implications. Hartley will play Scott, a new love interest for real estate agent mistress Joss Carver (Jess Macallan).
Scott is a handsome, charming plastic surgeon, who just happens to have a fetish that takes Joss to places she never thought she'd go. 'Mistresses' creative staff is keeping tight lipped about what exactly that fetish is, but with the aforementioned '50 Shades' books pushing the BDSM kink into the spotlight, it would make sense that producers intend to capitalize on that currently booming market. Or, I guess they could go all boring on us, and just make him be into feet or something.
While Joss and Scott's affair will begin as a case of mutual attraction, the 'Mistresses' team have dropped hints that it could lead to something more meaningful as the storyline progresses. Personally, I'd find it a bit refreshing if a sexual affair on TV *didn't* eventually blossom into a monogamous relationship, but TV writers never seem to want to go that way. Well, can't blame them too much, the world loves happy endings after all.
Hartley, perhaps best known for playing Oliver Queen/The Green Arrow on 'Smallville,' is finding himself in demand as of late. He just wrapped his stint on 'Revenge' about a week ago, and has already booked one of the lead roles on the ABC comedy pilot 'Damaged Goods.' ABC really seems to like this guy.
'Mistresses' returns to ABC this summer. A premiere date has yet to be released.