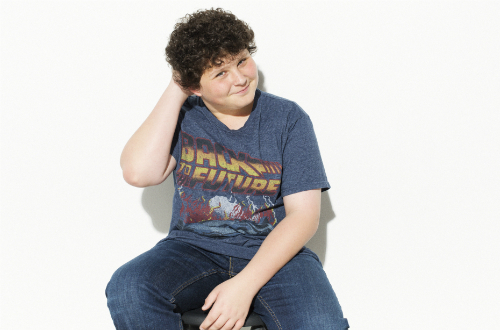 Two episodes in and NBC's 'Crisis,' if nothing else, has proved it's ready with lots of surprises. A mystery thriller that finds at its heart familial drama and unlikely partnerships, not to mention plenty of secrets, the freshman drama features an ensemble cast with a wide range of characters with whom to relate.
There is Dermot Mulroney's Francis, the quiet, assuming and estranged father who is in some way a part of kidnapping an entire high school class, inlcuding his daughter. There is too Marcus Finley, played by Lance Gross, the newbie Secret Service agent who was betrayed by a colleague yet managed to not only escape an ambush, but save a child as well. He is partnered with the stoic Susie Dunn (Rachael Taylor), a steely FBI agent with a past.
What's more, Gillian Anderson is an affluent and powerful Washington V.I.P. who has her share of issues, but is too a parent of a kidnapped kid. And, of course, there are all the children confined to a mansion patrolled by armed guards.
Perhaps one of the most interested characters is that of Anton Roth, as portrayed by Joshua Erenberg, a brilliant young child who is an outcast for his intellect and appearance. He, however, has important information about the situation after being rescued by the aforementioned Agent Finley and witnessing the hijacking.
The 13-year-old Erenberg chatted with TVRage by phone with two episodes in the books, talking about what the experience has been like so far, and all the excitement yet to come.
TVRage: This is your first regular role, as you've done smaller appearances on TV. How is this different?
Joshua Erenberg: Every time I leave the set as a guest star or recurring role, it's sad because you always want to do more. Being a series regular, it's really incredible. It's much more work, and now you walk off wanting to do more at the end of the season. It's definitely easier though playing the same person rather than going from role to role.
TVRage: Can you tell me about audition process?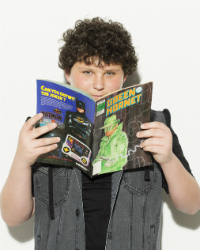 Erenberg: I instantly fell in love with the script. It seems like one of those dramas that would last a long time. I wanted the opportunity, and I walked out feeling happy. We just did the scene where we're running down the hill, but it wasn't with Lance [Gross], it was the casting director. He walked out of the room coming to my mom saying, "he was magnificent, thank you for bringing him in."
So walking out already, I was really happy. And then it came to me that, "I am Anton Roth, aren't I?" I went in for a couple more auditions with the director and producer, and after that I got the job. As I said, it just came to me. I just knew I was Anton by the time I finished the audition, and he was speaking to me.
TVRage: How similar and familiar is Anton to your own self then?
Erenberg: Well, for starters, I did not get good grades, and I am not as smart as him. I kind of am a bit like him in a way though; Anton is partially familiar to me. I would see someone as a role model [like Agent Finley] and have him or her basically teach me that all I needed was courage to get through stuff. I've had similar experiences like that before; [learning from someone] that I'm able to accomplish anything I set my mind too.
TVRage: Already there are a lot of twists and turns in the two episodes. You don't know all the secrets and who to trust. How much do you as an actor know ahead of time?
Erenberg: Most of the time, it would be very lucky for the writers to tell us what happens before. There is a new twist almost every episode. It's worth staying tuned in, just so many twists and turns.
TVRage: I understand you're into writing as a hobby and you've done some screenwriting. Have you written or added anything to your character?
Erenberg: For Anton, I followed the script, but with [creator] Rand Ravich on the pilot, we would goof and joke. He said, "Joshua, if the show gets picked up, why you don't write an episode?" That would be a dream come true.
TVRage: Let's go back to the first big scene where you are running down the hill with Lance Gross. What was that whole experience like?
Erenberg: That was really hard, that was a real hill we were running down (laughs). Lance and I both did our own stunts. But yeah, so all the plants nearby were basically poison oak. We were lucky, Lance and I, we did not get poison oak. Next week we found out that most of the crew members got it; we were the ones running through it and we didn't get though! We were lucky.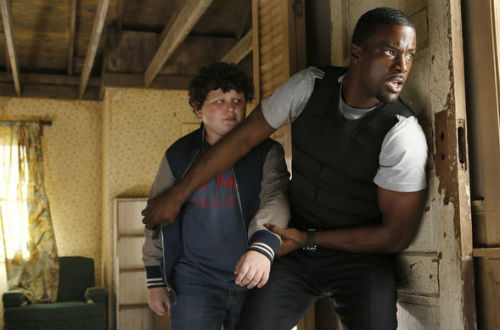 TVRage: Wow, you don't think about that. You figure falls and bumps and bruises; you don't think about the plants.
Erenberg: I found that really funny. We were running down, and half the time, if we were to fall, there's poison oak. On one of the takes, Lance puts his hand over my mouth; that could have been a mistake.
TVRage:  What's it like working with Lance as well as the rest of cast?
Erenberg: It's fun on set: there is always time to be serious and always time to goof around. Everyone was so nice. I sadly did not get to work with Gillian Anderson, but everyone I did get to meet; they were all so nice in their own way. It was a truly an incredible experience. I really had to push it to the limit to catch up with my acting.
TVRage: Now that Anton has been rescued and isn't part of the rest of the kidnapped group, what exactly is in store for him? Where does he fit in?
Erenberg: He was there for the entire experience, and he does remember everything. He is another version of a mastermind, a younger one; he is able to help with the FBI really getting down on that case. He is working for the FBI, sort of.
TVRage: So is there more action in store? Any more hills?
Erenberg: I'm more in the office now. I wish there was a scene where I got to hold a gun; that would be fun (laughs). [Overall], there are moments of love and family, but what really ends up happening is that there is a mystery, and then there is another twist, and that twist will change what happens next. There is something new every episode; there is a reason to tune in.
--
'Crisis' airs Sundays on NBC at 10/9c.