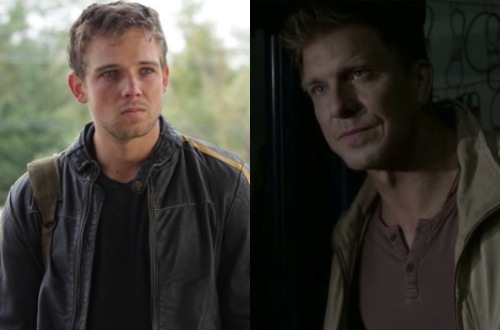 [WARNING: If you aren't completely caught up with 'Bates Motel' stop reading right now. Major spoilers ahead!]
Season 2 has only just begun and already 'Bates Motel' has dropped a massive plot twist on its fans by revealing that Norma's brother Caleb is also her son Dylan's father. Talk about a messed up family tree.
So what could all of this mean for the rest of the season? Series star Max Thieriot (Dylan) and newcomer Kenny Johnson (Caleb) opened up about such questions during a recent conference call and shared a little insight into all of the drama.
Speaking of which, now that Dylan knows the big bad truth, how is this going to affect his relationship with Norma? "It's a big trial moment now for Dylan," Thieriot explains. "They've had so many speed bumps in their relationship in general, but now this is probably the biggest thing they'll have to try and cross and he doesn't want to get over it."
Not that anyone could blame him, of course, especially since he already felt like the black sheep of the family to begin with. "He's all of the sudden realizing that maybe this is why he's always felt like an outsider," Thieriot reveals. "Maybe this is why he never really fit in and he felt like he was always on the backburner to Norman because of where he came from."
He continues, "Right now he's just extremely angry and frustrated and confused, going through a million different emotions, so definitely I think this is a changing point for Dylan...that will ultimately define his character."
But fans who have grown to root for this character shouldn't worry. Thieriot assured TVRage that the changes we'll see may actually end up being for the better.
"This isn't the change of Dylan as to where we change how we feel about him...he always puts on this tough facade, so we get to see a little more of this vulnerable, human side to him. So if anything, it brings the viewer a little bit closer to Dylan and allows them understand a little more about him. To possibly see another good and positive side to him."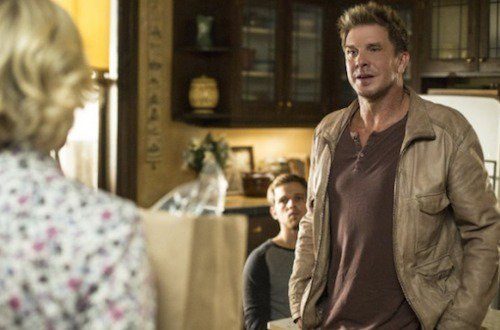 As for dear old dad, Johnson admits that Caleb was just as shocked by the news as Dylan was, which explains his main reason for bolting, at least for now. "You know, you can only run for so many years and finding out that might be his child is obviously a shock," he remarks. "I think he just needs to get out, clear his head, and wrap his head around it for the moment."
And when it came to facing Norman during his latest blackout episode, Johnson thought it felt pretty realistic — not to mention downright freaky.
"It was pretty wild," he divulged. "[Freddie Highmore] was able to filter that whole thing, which really kind of stunned me. At the beginning, Caleb is looking at him like 'What the hell is this kid talking about?' Then the more we got into the information, the more I realized he was filtering Norma through him, which was really intense and wild, and a really tricky scene to play, but he did it beautifully."
And despite the less than friendly welcome Caleb's received on-screen, behind the cameras they're all as thick as thieves. In fact, when it comes to Thieriot and Johnson's relationship it's a full-on bromance.
"From the minute that Kenny showed up, the two of us really hit it off," Thieriot says. "I think that really translated over to all of those scenes where I know him as Uncle Caleb and we're bonding and I'm able to reach out and find out more about the family that I've never known. A lot of that came naturally and I think Kenny and I had a good flow and gel to all of our scenes where we were able to connect on-and-off-screen and relate to each other."
But now that Caleb has supposedly hit the road, is that the end to the story? "We can't tell you that!,' Thieriot exclaims, while adding, "You haven't seen the last of Caleb."
'Bates Motel' airs Mondays at 10/9c on A&E.