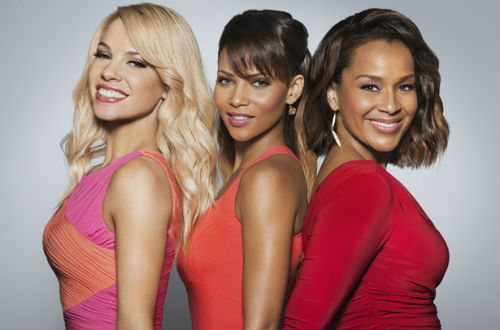 Here's some good news for fans of VH1's recently canceled 'Single Ladies.' The Queen Latifah-produced series is coming back for a fourth season, and we can thank BET Networks' Centric for that.
About one month ago, VH1 announced the series, starring Charity Shea, LisaRaye McCoy-Misick, Denise Vasi, D.B. Woodside and Travis Winfrey, was kaput. The third season finale, which aired on March 24, was supposed to serve as the series finale.
That's no more, seeing as the hour-long scripted show, a romantic comedy of sorts set in the world of Atlanta fashion, music and celebrity, will now air a fourth season on Centric.
It's been quite the rocky road for 'Single Ladies,' as its creator and executive producer Stacey A. Littlejohn left his project in August 2012, just after it was renewed for Season 3. Even though it took a year and a half for the show to air its third season and was briefly canceled, ratings have been growing.
Each season has grown by posting 2.9 for the series premiere night airings, 3.2 million for Season 2's debut night and 3.5 million for the Season 3 opener.
Since 'Single Ladies' comes from Queen Latifah's Flavor Unit, Centric will also air the syndicated 'Queen Latifah Show' during its primetime schedule.
A Season 4 premiere date has yet to be released.