NBC and CBS split the Tuesday victory.
'The Voice' dipped two tenths to a season low of 2.9 for the Peacock, although it still got the 18-49 demo victory as usual. 'About a Boy's future complexion changed in the span of one week, falling three tenths to a 1.7, a new low for the freshman comedy. I'm not ready to downgrade my prediction, but that has more to do with how weak NBC's comedy crop is then anything else. 'Growing Up Fisher' also set a new low, dropping a tenth to a 1.5. 'Chicago Fire' also dropped a tenth, posting a 1.8.
'NCIS' rose two tenths to a 2.6 to start CBS' night. Conversely, 'NCIS: LA' dipped a tenth to a 2.3. 'Glee' rose a single tenth to a 1.0 for FOX. The first new episode of 'The Mindy Project' matched last week's 1.0, while a second episode rose a smidge to a 1.1.
Surprisingly, 'Marvel's Agents of S.H.I.E.L.D.' did not receive any type of ratings bump post-'Captain America: The Winter Soldier,' instead falling a tenth to a 1.9. 'The Goldbergs' tied its previous series low of 1.4. Finally, 'Trophy Wife' dropped back down two tenths to its old series low of 0.8, dashing the hopes of any fans who were pleased by last week's rise to 1.0.
Key: Broadcast Network - Show Name - 18-49 Rating - 18-49 Share - Total Viewers In Millions
8PM
NBC - The Voice (N) - 2.9 - 9 - 11.08
CBS - NCIS (N) - 2.6 - 9 - 17.39
ABC - Marvel's Agents of S.H.I.E.L.D. (N) - 1.9 - 6 - 5.37
FOX - Glee (N) - 1.0 - 4 - 2.78
CW - The Originals (R) - 0.2 - 1 - 0.68
9PM
CBS - NCIS: Los Angeles (N) - 2.3 - 7 - 14.56
NBC - About A Boy (N) - 1.7 - 5 - 6.87
ABC - The Goldbergs (N) - 1.4 - 4 - 4.45
FOX - The Mindy Project (N) - 1.0 - 3 - 2.26
CW - The 100 (R) - 0.2 - 1 - 0.77
9:30PM
NBC - Growing Up Fisher (N) - 1.5 - 4 - 5.54
FOX - The Mindy Project (N) - 1.1 - 3 - 2.33
ABC - Trophy Wife (N) - 0.8 - 2 - 2.82
10PM
NBC - Chicago Fire (N) - 1.8 - 5 - 6.96
CBS - Person of Interest (R) - 1.2 - 4 - 7.89
ABC - Resurrection (R) - 0.5 - 1 - 2.17
Source: Nielsen Media Research
PRIMETIME PROGNOSTICATION
The five main factors I consider when making a prediction are thus:
1. Does the show win its timeslot, and how often? (CW shows are exempt from this criteria.)
2. How do the show's ratings compare to similar programs on the same network? (Self explanatory.)
3. How long has the show been on the air? (Veteran series are always more likely to get renewed.)
4. Does the show have any high-profile leads? (Never discount star power.)
5. How much does the show cost to make? (Approximately, exact TV budgets are hard to come by.)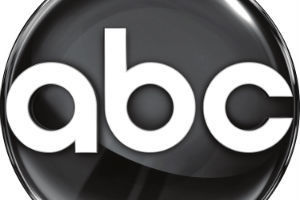 Marvel's Agents of S.H.I.E.L.D. - Guaranteed Renewal
The Goldbergs - Likely Renewal
Trophy Wife - Guaranteed Cancellation
Mind Games - Guaranteed Cancellation Canceled 3/27/14 *Correct Prediction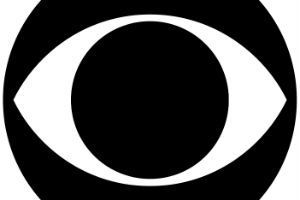 NCIS - Guaranteed Renewal Renewed 3/13/14 *Correct Prediction
NCIS: Los Angeles - Guaranteed Renewal Renewed 3/13/14 *Correct Prediction
Person of Interest - Guaranteed Renewal Renewed 3/13/14 *Correct Prediction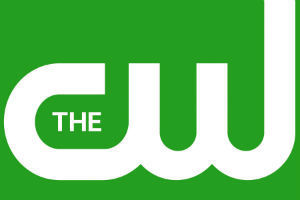 The Originals - Already Renewed
Supernatural - Already Renewed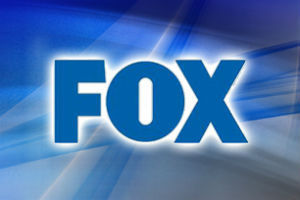 Glee - Already Renewed
New Girl - Guaranteed Renewal Renewed 3/7/14 *Correct Prediction

Brookyln Nine-Nine - Likely Renewal Renewed 3/7/14 *Correct Prediction
The Mindy Project - Likely Cancellation Renewed 3/7/14 *Incorrect Prediction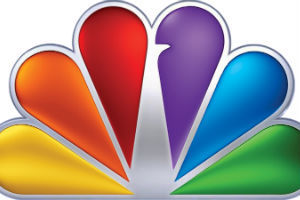 About A Boy - Guaranteed Renewal

Growing Up Fisher - Guaranteed Renewal
Chicago Fire - Guaranteed Renewal Renewed 3/19/14 *Correct Prediction
Prediction Stats
Shows correctly predicted (so far) - 22
ABC - Mind Games, Once Upon a Time in Wonderland
CBS - 2 Broke Girls, The Big Bang Theory, Blue Bloods, Criminal Minds, CSI, Elementary, The Good Wife, Hawaii Five-0, The Millers, NCIS, NCIS: Los Angeles, Person of Interest, Two and a Half Men
FOX - Brooklyn Nine-Nine, New Girl, Raising Hope
NBC - Chicago Fire, Chicago P.D., Grimm, Parks and Recreation
Shows incorrectly predicted (so far) - 3 - The Following, The Mindy Project, Mom
Current accuracy rate: 88%