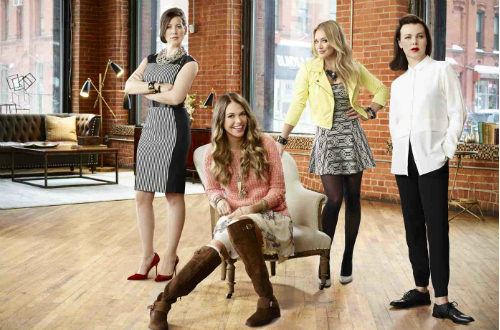 TV Land's original programming push continues as the network has sent another pilot to series with the comedy 'Younger.'
The single-camera sitcom has been picked up for 12-episodes, as first reported by Deadline. The show comes from writer and executive producer Darren Star, the creator of HBO's 'Sex and the City,' and is based on the novel by Pamela Redmond Satran.
Set to premiere this fall and to be shot in New York City, 'Younger' follows 40-year-old Liza, played by Sutton Foster, who is a suddenly single mother trying to get back into the working world. She finds it, however, nearly impossible re-start a career from the bottom at her age.
Enter a handsome young man who tells Liza she looks much younger than her age, and everything clicks; she will just lie! With the help of her best friend Maggie (Debi Mazar) and a clever makeover, Liza passes herself off as 26 and lands a job as an assistant.
The series also stars Miriam Shor as Liza's temperamental boss and Hilary Duff has her (actual) twenty-something coworker. The drama of course comes with Liza and Maggie forever keeping her age a secret.
'Younger' has been on the fast track for TV Land, getting a series order less than six months after the pilot was finished.
The comedy will join 'Jennifer Falls,' starring Jaime Pressly, as the network's first single-camera comedy.