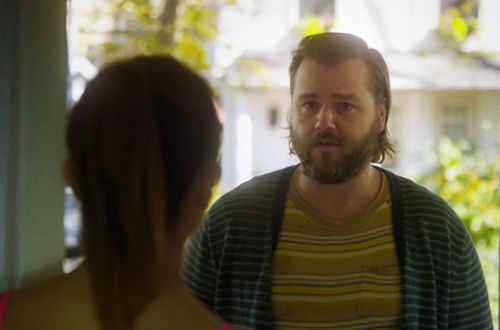 Amazon, Yahoo and Netflix have all made the news recently, but don't forget about Hulu. The streaming service announced Wednesday that it was ordering a second season of the Tyler Labine comedy, 'Deadbeat,' as well as revealed premiere dates for its original series. 
RELATED LINKS: Yahoo to Offer Original Series, Live Music 
'Deadbeat' stars Labine (or, Jimmy Farrell of 'Breaker High', as he's best known to some Canadian TV fans) as stoner, "deadbeat" dude, Ken Pacalioglu, who not only has to struggle with his weight gain (gotta love those munchies) but also his ability to communicate with ghosts -- the only real "skill" he has. The series, which also stars Brandon T. Jackson and Cat Deeley, just debuted this month with a 10-episode run, but it must be doing well to garner a second season so early (and, thus, proving that we ain't afraid of no ghost). 
Hulu also announced that Seth Meyers' animated comedy 'The Awesomes,' about a group of superheroes who step in and replace the members of a legendary but disbanding superhero team, will premiere on Monday, Aug. 4. The improv western comedy, and aptly-titled, 'Quick Draw,' returns Thursday, Aug. 7, and the teen soap 'East Los Hig,' will get sudsy again come Wednesday, July 9. 
RELATED LINKS: Original Programming, Acquistions Make Up Hulu's 2014 Slate
The streaming service also announced that its 'Real Housewives' parody, 'The Hotwives of Orlando,' will debut on July 15. And don't worry mascot lovers, the mascot reality series 'Behind the Mask' will return next fall or winter.