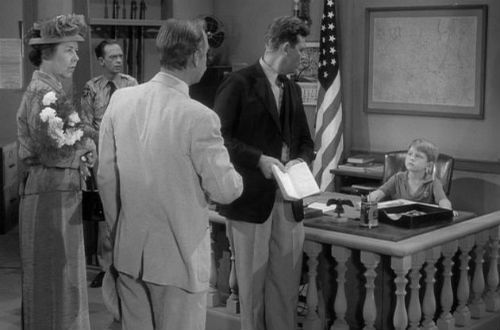 For some, the music itself brings back fond memories and a warm feeling. For others, the Tarheel drawl of the lead character holds the charm. Others still will simply embrace a slew of funny and wholesome stories about friendship and family from a time gone by.
'The Andy Griffith Show,' the CBS staple comedy during the 1960s, is returning to the small screen -- sort of. The first season of the iconic show is finally being released on Blu-ray, and it's a welcome and restored walk through the quaint town of Mayberry alongside Sheriff Andy Taylor, his deputy Barney Fife, his precocious son Opie, and of their wise housekeeper Aunt Bee.
Over 50 years old now, there may be some things you forgot from the first season, depending when you last watched it. It's especially interesting watching those involved navigate the first season which saw some storylines, including one with Andy's girlfriend, and characters change or simply fall away. Another example: in the beginning, Andy and Barney were cousins.
With a handful of special features, the Season 1 collection makes its debut this Tuesday, May 6, alongside a pair of other CBS notables: 'I Love Lucy' and 'The Honeymooners.' Here's what you get.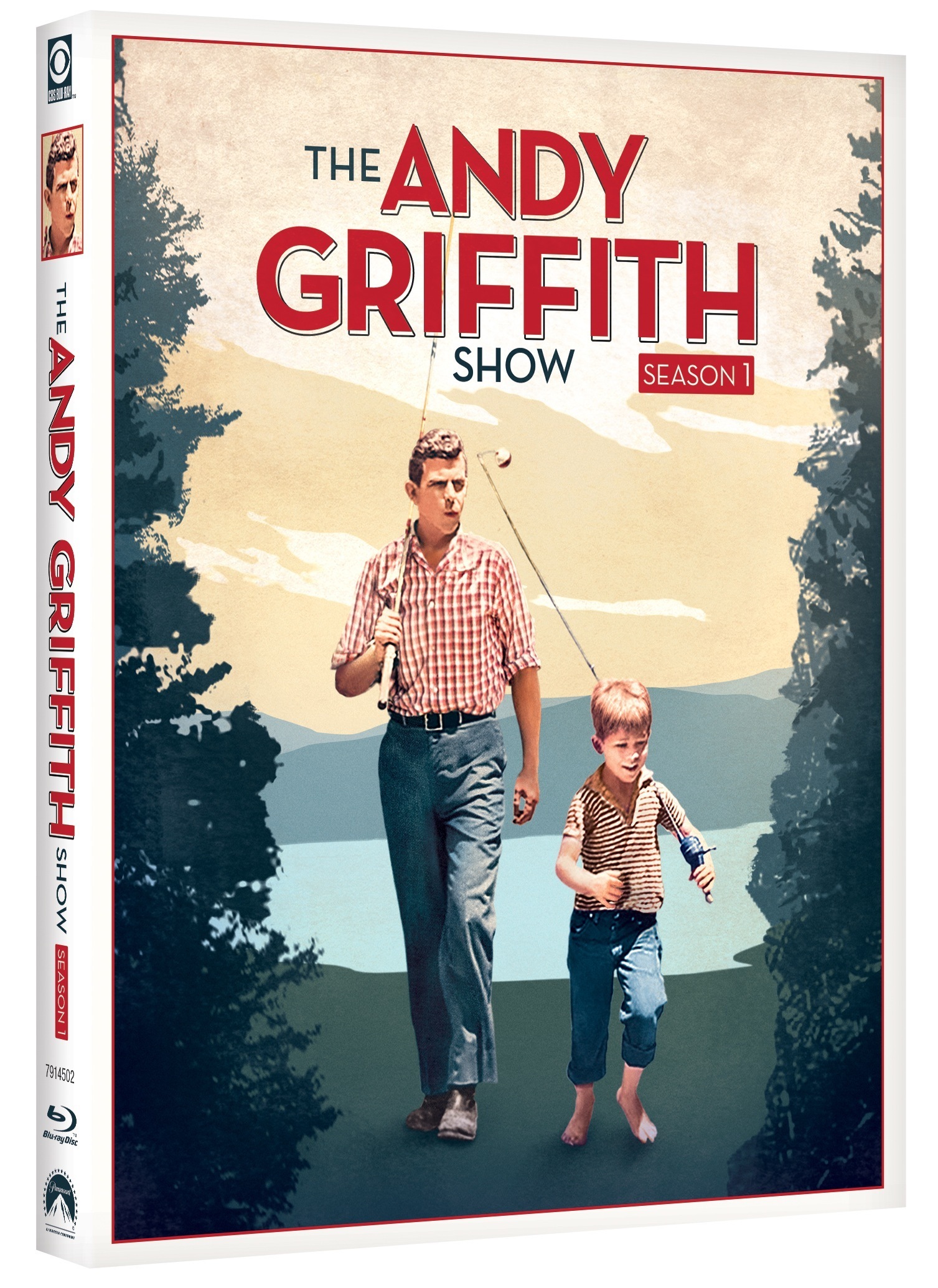 The Package Deal:
- The entire first season comprised of 32 episodes – that's about three seasons for some shows today – across four Blu-ray discs. Unfortunately, there is no DVD or digital copy bundle here.
- An important episode of 'The Danny Thomas Show,' in which Andy Griffith guests.
- Howard Family home videos.
- 'Return to Mayberry' TV Movie from 1986 that sees a grown up and mustachioed Opie as an expecting father and Barney Fife running for mayor.
-An interview with Andy Griffith from 'Person to Person.'
- Original commercials and sponsor talents.
Ultimately, the extras are admittedly a bit sparse but to be fair, DVD and Blu-ray extras weren't necessary on the minds of the producers at the time. They also didn't really have the capabilities to just keep digitally recording and taking everything all in. Nonetheless, here is what stands out.
'The Danny Thomas Show' Episode:
Known as 'Make Room for Daddy' during its first three seasons, 'The Danny Thomas Show' is notable for an episode guest starring Andy Griffith as Sheriff Andy Taylor. Airing on Feb. 15, 1960, "Danny Meets Andy Griffith" is a seventh season episode that served as a (successful) backdoor pilot for 'The Andy Griffith Show.' In it, a disgruntled Danny Thomas is arrested for running a stop sign while driving through Mayberry, and so his comedic encounter with Griffith ensues.
'Person to Person' Interview:
By far the best special feature is Edward R. Murrow's interview with a 31-year-old Griffith and his wife, Barbara Bray Edwards. Murrow, seen with a cigarette in hand, quite the sight for those of a certain age, welcomes Mr. and Mrs. Griffith for a revealing and interesting conversation.
It should be noted this interview takes place June 14, 1957 – that's three years before 'The Andy Griffith Show' and just as Andy has completed the transition from schoolteacher to writer to actor. This interview occurs following Andy's film debut in Elia Kazan's  'A Face in the Crowd,' a dramatic feature in which Griffith plays a very different character than the folksy sheriff he would later assume.
Among other things, the interview sees Griffith just as much as the southern gentleman he would go on to play three years later.
Howard Home Videos:
Not necessarily as exciting as they sound, it's more a color montage of some videos showing young Ron Howard while on set. Music runs underneath as there is no sound, and it runs for about eight minutes.
--
There is plenty to enjoy in the set, however most of it involves the show itself. Besides quality writing and acting, it's definitely a curious look back in the a very different world. For one, there is every now and then a bit of sexism and only a brief glimpse of a black character in the background.
The extras don't make or break it, but from the crisp black-and-white to the in-show commercials and sponsors (Maxwell House!), it's surely nostalgic and winning. It's the anti- 'Breaking Bad.' Also, you get to hear a promising young talent referred to as "Ronnie Howard," and that there is pretty funny.