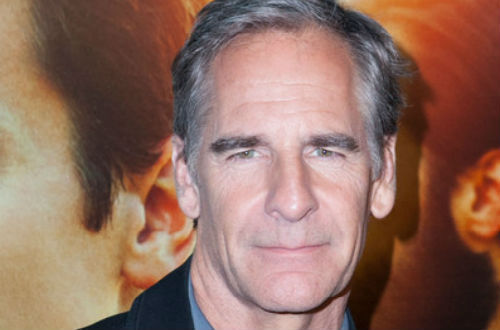 CBS just announced it's order of several new series for its 2014-15 schedule, including 'NCIS: New Orlean,' 'Scorpion,' 'Battle Creek,' 'Madam Secretary,' 'The McCarthys,' 'The Odd Couple' and 'Stalker.' 
No official word, yet, on 'How I Met Your Dad,' even though it's rumored to have been ordered to series. CBS has also granted a series order to the 'CSI: Cyber' spin-off, which stars Patricia Arquette. It recently aired as the April 30 episode of 'CSI.'
RELATED NEWS: CBS Renews 18 Shows, Including 'NCIS,' 'The Good Wife' & More
Check out the new shows here:
'Battle Creek'
From 'Breaking Bad's Vince Gilligan, the drama (which was previously ordered to series) showcases two detectives with very different worldviews that join forces and must answer the question: Are cynicism, guile and deception enough to clean up the semi-mean streets of Battle Creek, Mich., in the face of a complete lack of resources; or is the exact opposite true – it takes naïveté, trust and a boatload of resources? It stars Dean Winters ('Law & Order: SVU'), Josh Duhamel ('Las Vegas'), Kal Penn ('House'), among others.
'Madam Secretary'
Starring Tea Leoni ('The Naked Truth'), Tim Daly ('Private Practice') and Bebe Neuwirth, the drama shows the personal and professional life of a maverick female Secretary of State as she drives international diplomacy, wrangles office politics and balances a complex family life.
'The McCarthys' 
A story about a big Irish Catholic, sports-crazed Boston clan and the gay son whose greatest sin is not his sexuality but his desire to spend less time with his family. It features Jack McGee ('Common Law'), Joey McIntyre ('Boston Public'), Laurie Metcalf ('Roseanne'), Jimmy Dunn and Kelen Coleman ('The Newsroom').
'NCIS: New Orleans'
From 'NCIS' Gary Glasberg and Mark Harmon, and starring Scott Bakula, the Navy drama follows the NCIS New Orleans office as it handles cases from Pensacola through Mississippi and Louisiana to the Texas panhandle.
'The Odd Couple'
Starring Matthew Perry ('Go On,' 'Friends') and Thomas Lennon ('Reno 911!'), this multi-camera comedy project follows the lives of two mismatched roommates: the messy Oscar Madison (Perry) and the neat freak Felix Unger (Lennon). Other cast members include Georgia King ('The New Normal'), Sarah Baker ('Go On'), Wendell Pierce ('The Michael J. Fox Show,' 'Treme'), and Lindsay Sloane ('Weeds'). Joe Keenan ('Frasier') will executive producer alongside Perry.
'Scorpion'
This story follows an eccentric genius and his international network of super-geniuses as they form the last line of defense against the complex threats of the modern age. The project will feature Katharine McPhee ('Smash'), Robert Patrick ('True Blood,' 'Last Resort'), Elyes Gabel ('Body of Proof,' 'Game of Thrones'), Eddie Kaye Thomas ('American Pie'), Jadyn Wong ('Being Erica') and Ari Stidham.
'Stalker'
From Kevin Williamson ('The Following') comes a psychological thriller that centers on a pair of detectives who handle stalking incidents for the Threat Management Unit of the LAPD. The series will star Dylan McDermott ('Hostages,' 'American Horror Story'), Maggie Q ('Nikita'), Mariana Klaveno ('Devious Maids'), and Victor Rasuk ('How To Make It in America').