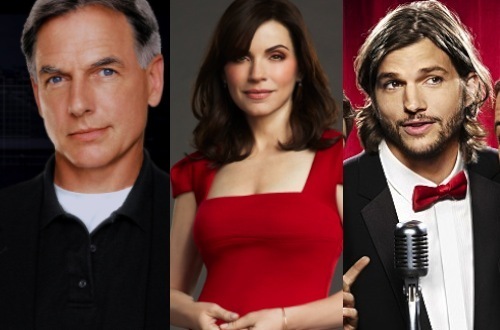 Right on the heels of 'The Big Bang Theory's three-season pickup, CBS has decided to completely open up the TV floodgates by giving early renewals to 18 more shows for the 2014-2015 season. And while most of these were pretty much thought of as shoe-ins right from the start, the real surprise lies within who has yet to make the cut.
A total of nine dramas got the go ahead for another season order, all of which are becoming long-standing pillars in the network's community. 'NCIS,' 'NCIS: Los Angeles,' 'Person of Interest,' 'CSI,' 'Hawaii Five-0,' 'Blue Bloods,' 'Criminal Minds,' 'Elementary,' and 'The Good Wife' all will live to see another year.
Not to be completely outdone, the comedies raked in an impressive five renewals (not counting 'Big Bang Theory,' of course), which consisted of old favorites '2 Broke Girls,' 'Mike & Molly,' and 'Two and a Half Men,' as well as popular freshman sitcoms 'The Millers' and 'Mom.'
Rounding out the list are the network's reality shows, with 'Undercover Boss,' 'The Amazing Race, '60 Minutes,' and '48 Hours' all nabbing new season orders. ('Survivor's renewal had already been announced earlier on.)
Notice any big names that are missing? 'The Mentalist' is conspicuously absent from this line-up, which is enough to make any dedicated fan very, very nervous. Could this be the end of the road for Patrick Jane & Co.?
Other CBS shows still on the bubble include 'Intelligence,' 'Hostages,' 'The Crazy Ones,' and any shows still waiting to premiere — such as 'Friends With Better Lives,' which bows on Monday, March 31.