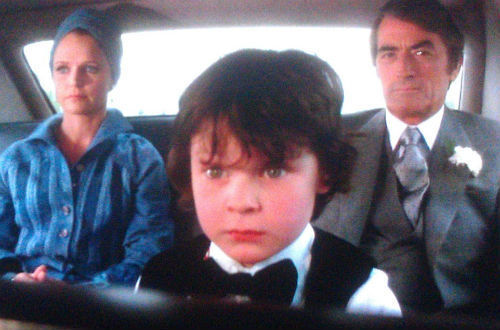 The little boy Damien is back as your worst nightmare, but this time he'll appear on the small screen. According to The Hollywood Reporter, former 'The Walking Dead' showrunner Glen Mazzara is developing a follow-up to the 1976 classic horror flick 'The Omen' for Lifetime. 
RELATED NEWS: Lifetime Adapting 'The Red Tent' With Rebecca Ferguson, Minnie Driver & Morena Baccarin
In Mazzara's adaptation, entitled 'Damien,' Damien is now an adult, who's haunted by his past and all the weird and scary things that happened, but after a series of even more evil events, he must face the truth of his destiny: that he is the Antichrist.
Mazzara, who also worked on FX's 'The Shield,' will pen the script, as well as executive produce the series under his overall deal with Fox Television Studios. Mazzara has a history with adapting films for the small screen -- he also created 'Crash,' the show based on the Academy Award-winning film, for Starz.
For those who need a brush-up on their 'Omen' history, the original flick starred Gregory Peck and Lee Remick as parents who secretly adopt the baby of a mother who died at the same time of their own child's birth, only to learn that -- uh-oh! -- their son Damien is actually the Antichrist. A sequel was made in 2006 that starred Julia Stiles and Liev Schreiber.
RELATED NEWS: 'Walking Dead' Actress Talks Midseason Return, Glen Mazzara's Exit
'Damien' is Mazzara's first TV gig following his season-and-a-half stint on AMC's 'The Walking Dead.' He's also writing 'Overlook Hotel,' the prequel to Stephen King's 'The Shining,' for the big screen.