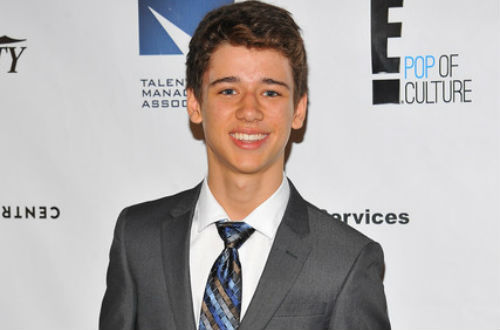 In addition to all of the other news we've been reporting, here are a few entertainment and TV headlines you might have missed:
-Disney Channel's 'Boy Meets World' spin-off, 'Girl Meets World,' is welcoming a familiar face from 'The Glades.' Uriah Shelton is joining the series as Cory's (Ben Savage) younger brother, Joshua. He'll first appear in the holiday episode, featuring their parents, Alan (William Russ) and Amy (Betsy Randle). Shelton will also pop up in multiple episodes during the first season.
RELATED NEWS: 'Girl Meets World' Releases Opening Credits and Theme Song
-Charlie Sheen is getting back in the game -- the game of MLB that is. The 'Anger Management' actor will join ESPN's 'Baseball Tonight' as a guest analyst this Sunday, The Hollywood Reporter has learned.
-For those in the U.K., 'Big Brother: Power Trip' will premiere with a two-night debut starting Thursday, June 5 at 9 p.m. and Friday, June 6 at 9 p.m. This time around, viewers will be granted power to manipulate housemates throughout the show. You can catch the reality series on Channel 5.
-ABC Family's new pilot 'Stitchers' has found a series regular in Spanish actor Felix Gomez. He'll play college professor Dr. Jerome Smallwood, who teaches a computer science grad course.
RELATED NEWS: ABC Family Drama 'Stitchers' Casts Its 2 Young Leads
-Amazon's pilot 'Hysteria,' starring Mena Suvari, has just added 'NYPD Blue' alum James McDaniel in the role of Dr. Carl Sapsi, a local Austin doctor baffled by the outbreak of hysteria in his midst. Soon enough, he becomes eager to work with his friend, Dr. Harlow (Suvari), to uncover the mysteries. However, when Harlow becomes a pariah in the community, Sapsi begins pulling away.