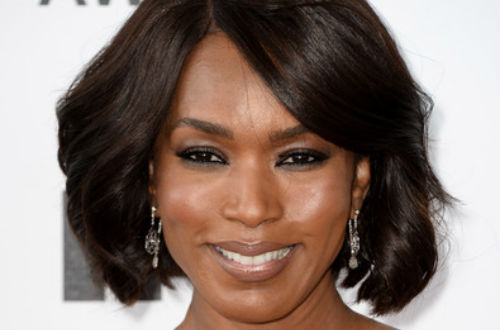 Golden Globe winner and Oscar nominee Angela Bassett is coming to Lifetime -- as a director who is going to tell the love story of the late Whitney Houston and her former husband Bobby Brown.
In her directorial debut, the original movie, 'Whitney Houston' (working title), will chronicle the relationship between the iconic singer/actress and her singer/songwriter husband from the first time they met to their courtship to their tumultuous and public marriage.
RELATED NEWS:  Lifetime Adapting 'The Red Tent' With Rebecca Ferguson, Minnie Driver & Morena Baccarin
"I have such regard for both Whitney's and Bobby's amazing talents and accomplishments; and I feel a responsibility in the telling of their story," said Bassett. "Their humanity and bond fascinates us all. I'm beyond excited to have this opportunity to go behind the camera and into their world."
Houston, known for her amazing musical talents, including the hit song 'I Will Always Love You,' and starring alongside Kevin Costner in 'The Bodyguard,' died in 2011 at the age of 48 due to an accidental drowning, in addition to traces of cocaine and a mix of other substances in her system.
This isn't the first time Bassett's created with the network. Just last year she worked on the original movie 'Betty & Coretta,' which also starred Bassett and Mary J. Blige. It told the dual-stories of Coretta Scott King (Bassett) and Dr. Betty Shabazz (Blige) aka the wives of Dr. Martin Luther King and Malcolm X.
'Whitney Houston' is produced by The Sanitsky Company, executive produced by Larry Sanitsky ('Betty & Coretta'). Shem Bitterman, who also worked on 'Betty & Coretta,' wrote the script.
The movie is schedule for a 2015 world premiere.