The second season premiere of the critically-acclaimed British series 'Utopia' is a bit of an odd duck. None of the regulars characters appear, and most of the episode is dedicated to showing us things that we the audience already know.
But first, if you're not familiar with 'Utopia', let's sum it up. Some Internet comic book fans acquire a rare graphic novel, 'Utopia'. Ruthless killers working for a mysterious Network start hunting them down for the copy, gouging out eyeballs with a spoon and framing 12-year-olds for elementary school shootings in the process. Turns out the graphic novel was drawn by a scientist, Philip Carvel, who decided to help the Network secretly sterilize 95% of the world's population with the aid of a drug named Janus. Once that happens, the population will drop to a number that Earth's resources can support. Otherwise, in a hundred years Earth's entire population will tear themselves apart over resources that don't exist.
Carvel is dead, tormented by a guilty conscience. However, his daughter Jessica lives on the edges of society, trying to find the graphic novel and thwart the Network. Why? The novel contains the formula for a cure to Janus. Otherwise the Network will gin up a bout of Russian Flu and give everyone Janus disguised as the vaccine they're distributing.
Complicated? Yep. This is slowly spelled out over the course of the six episodes of season 1. There are more twists along the way, including a few unsuspected traitors and the real reason the Network is hunting for the graphic novel.
So how does season 2 bring us all back and reintroduce what's going on since the show left the air over a year ago back in February 2013? With creator/writer Dennis Kelly an episode-length flashback to the 70s, of course! We find out how Carvel met the future head of the Network, a woman named Milner, and explained that humanity was in danger of extinction. We find out how Carvel used his son, Pietre, as a test subject in an attempt to genetically cure violence and ended up with the exact opposite. 'Forrest Gump'-style, we find out that the Network was behind the assassination of Moro in Italy, Thatcher's rise to power, and the meltdown at Three Mile Island. We find out how Milner killed everyone that might thwart her plans to save 5% of humanity, including her own husband, while Carvel stood by and did nothing until it was mostly too late.
Most of this was described in season 1, but here we're shown it.
The show has always had a gorgeous cinematography, with a saturated color palette. The premiere episode is presented documentary-style, with a beige overcast. Even so, there are bright yellow rooms and sweeping green fields.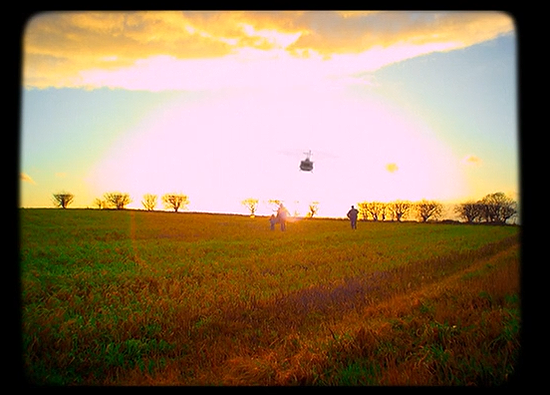 Tom Burke (Athos in 'The Musketeers') plays Carvel as a man trying to drink himself into oblivion once he's learned that mankind is doomed. And a scientist who isn't reluctant to experiment on his own children despite loving them. Rose Leslie ('Game of Thrones', 'Downton Abbey') is Milner, who goes from being a fairly playful woman who loves her husband, to an obsessed fanatic willing to do anything to keep the Network in power so that she can save 5% of humanity from extinction.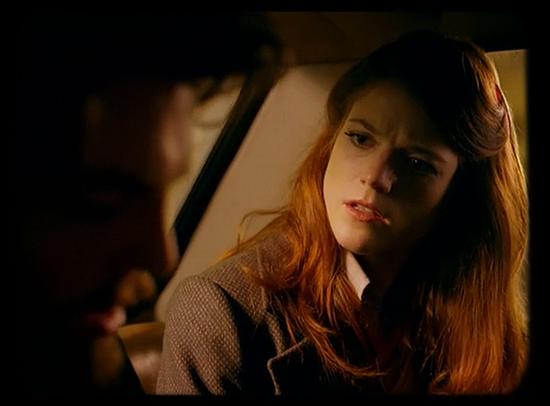 The episode isn't easy watching. It jumps around a bit time-wise, and there are some scenes that just don't make sense. Why does the Network have the driver shot in the first few minutes? Why is Pietre at Three Mile Island and why does Carvel (apparently) abandon him?
If you have a weak stomach, they maintain the hyper-violence of season one. Carvel's fingernails are graphically removed, and several men are shot in the head with overly-saturated red blood flying everywhere.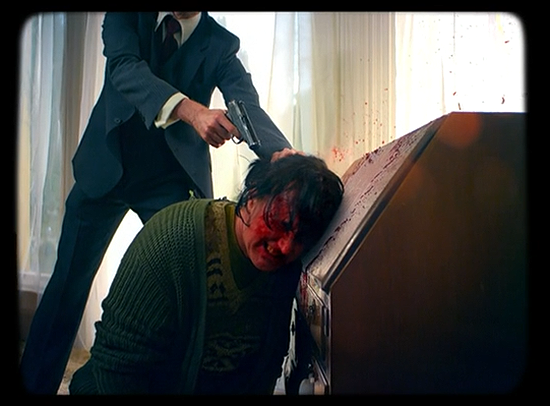 Still, if you wanted to see an Episode 0 of 'Utopia', this episode is the one for you. It premiered on a Monday night, and Episode 2 airs back-to-back with it tonight, 7/15/2014. Then the next weeks will finish out the second series.
So while 'Utopia' isn't 'X-Files'-style supernatural and supranatural horror per se, if you like the paranoid conspiracy feel of that series or its countless imitators, you'll like 'Utopia'. Check it out on Channel 4 in the UK or online.