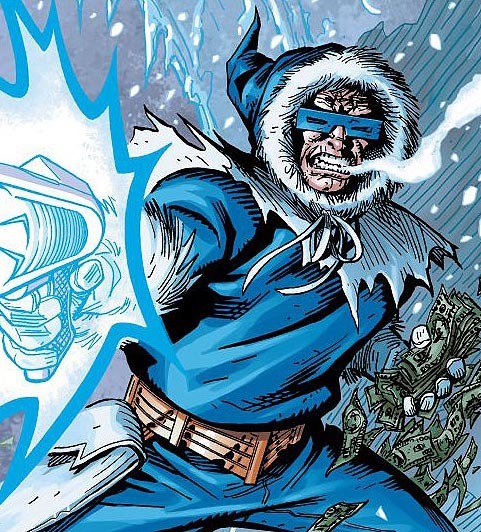 More 'Flash' news, thanks to an announcement by Andrew Kreisberg at the Television Critics Association press tour session! We've already had the Weather Wizard (sort of) in the premiere episode of 'The Flash', and hints of his long-time opponents Grodd and Professor Zoom. For those wondering who the heck they are, the fourth episode of the series will bring us a better-known member of the Flash's rogues gallery: Captain Cold, aka Leonard "Len" Snart.
In the comics, Captain Cold wears a blue-and-white vaguely Eskimo-themed costume and uses a gun that fires cold particles. Given how the series is proceeding from a somewhat different starting concept, it's likely that the 'Flash' Captain Cold will have an innate power to project cold, acquired in the same particle accelerator explosion that gave the Flash his superspeed.
Captain Cold has a somewhat higher profile because of his appearance in the Legion of Doom in the 'Challenge of the SuperFriends' cartoon, and a guest shot on the 1990s live-action 'Flash' series where he was played by Michael Champion. He's appeared in the various WB animated series and movies, and even had a brief non-speaking cameo in the last season of 'Smallville'.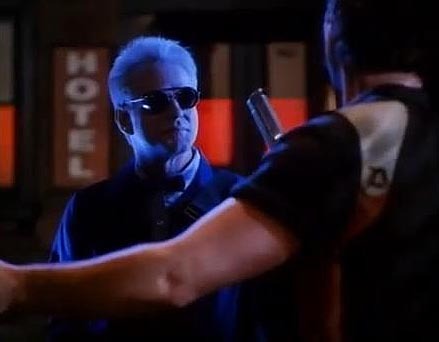 In the comics, Captain Cold is the leader of the Rogues, a group of Flash villains who band together to take on the speedster en masse. Kreisberg stated that Captain Cold will play a similar role in the 'Flash' series, meaning that we will presumably not only get the Weather Wizard again, but any number of other villains that have fought the Flash over the years. Those include such luminaries as Heat Wave, Trickster, Mirror Master, Captain Boomerang, The Top, Pied Piper, Abra Kadabra, and dozens more.
In the new series, Wentworth Miller of 'Prison Break' will play the icy villain.