Showtime just released a new teaser trailer for another action packed and suspenseful season of its award winning TV series Homeland.
Homeland Season 4 Preview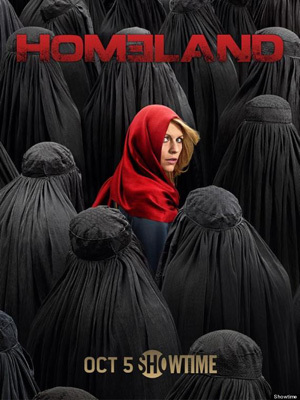 From the looks of it, season four of Homeland will pick up where the third season left off. At the end of the Season 3 finale a pregnant Carrie Mathison (Claire Danes) was promoted to a new position as CIA station chief in Islamabad and wondered if she could really handle being a mother. (Nicholas Brody, the father of her child played by Damian Lewis, was executed near the end of Season 3.) We see a baby in the Season Four trailer, so it will be interesting to see how Carrie's newborn will factor into her hectic life abroad. Carrie is doing some drinking and yelling in the trailer, so odds are there will definitely be some drama involved!
Homeland Season Four Premiere Date
The new season of Homeland is set to premiere this fall on October 5, 2014 on Showtime. Several new characters will be introduced in Season Four, but at this point it doesn't look like we'll see much more of Brody's family.