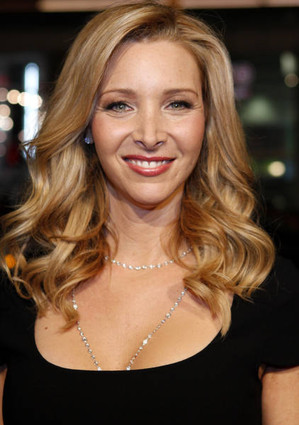 Showtime have decided to renew Lisa Kudrow's online/television comedy series Web Therapy. Kudrow plays Fiona Wallce, the self-professed and self-psycotherapist who treats her patients via a webcam for three minutes.
Season 2 will comprise of at least 10 half-hour episodes and will air on the network in 2012, and will also include an arc with Meryl Streep that ran on the web last year.
Kudrow told Deadline that, "We are thrilled that Showtime will aire more of the half-hour format of Web Therapy, we really love this version of the show. Of course, we are over he moon that Meryl Streep will be in this coming season. She was effortlessly hilarious and it's a great story. We have Lily Tomlin back who is always fantastically funny. Conan O'Brien is beyond, fantastic, he's a perfect improviser."
Other guest stars will include Rosie O'Donnell, Molly Shannon and Selma Blair, while Tomlin will play Kudrows mother, Dan Bucatinsky will continue as Fiona's ghost writer and Victor Garber will play Fiona's husband Kip.
Season 2 will involve Fiona taking part in Kip's politcal campaign whilst also attempting to juggle her career as an author.
Web Therapy was created by Kudrow, Don Ross and Buchatinsky and is produced by Is or Isn't Entertainment.