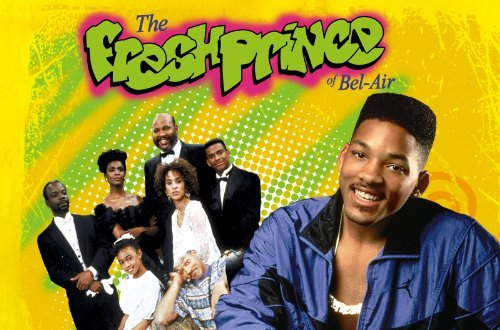 Now this is a story all about how my life got flipped-turned upside down, and I'd like to take a minute, just sit right there....Do I even need to continue? We all know that as soon as you read the title of this article you were already singing that in your head. Or out loud, like I am right now. The 'Fresh Prince' theme-song is like a universal language. You can play it anywhere, anytime, and be guaranteed that the people you are in the room with will know all the lyrics and not have any control over their need to belt it out with you. I think that is a sign of how good this series was. Sometimes a theme song gets stuck in your head because it is annoying, but sometimes it is because it is just so great.
'The Fresh Prince of Bel-Air' was on air from 1990 to 1996, and it helped to launch the career of now world known superstar Will Smith. Beyond that, though, it was a comedy that everybody could relate to regardless of race, class or social boundaries. 'Fresh Prince' was so successful not only because it was funny and didn't take itself too seriously, but because it could handle the more serious topics with tact and make them accessible to a wide audience. It has been almost twenty years (yikes!) since 'Fresh Prince' went off the air, so let's check out what the stars have been up to since then.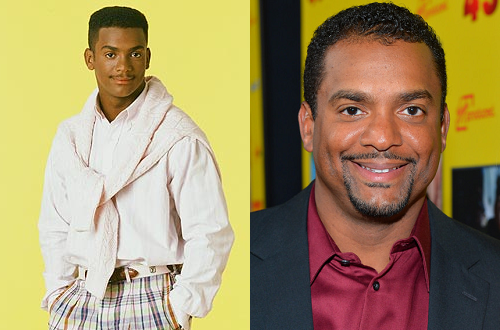 Actor: Alfonso Ribeiro
Character: Carlton Banks
We will always have Carlton Banks to thank for teaching us that it's not unusual to be loved by anyone. (Also, I would like to know how the show got hold of a tape of my dance moves and copied them exactly for this.) Carlton was Will's socially inept, know-it-all cousin that was often the brunt of Will's jokes and teasing. Despite what Carlton might have said, he really grew to look up to Will throughout the series and the two became brothers and best friends. Alfonso Ribeiro will likely never be able to escape the shadow of Carlton, but I think that is a good thing, and he has done some great things since the series ended. After 'Fresh Prince' Ribeiro went on to work in a slew of television series, such as 'In The House,' 'Things We Do for Love,' and most recently he has had roles in 'Big Time Rush' and 'Shake It Up!."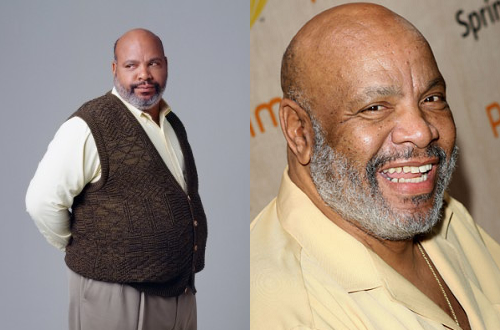 Actor: James Avery
Character: Philip Banks
Uncle Phil was a bit of a gentle giant. Although he could be quick to anger, and very stern and protective of his family, he had a heart of gold and always wanted the best for everyone. James Avery was very much the same in real life. Avery was the kind of man that you truly wished was your uncle, your father, your grandfather. His acting range was incredibly big and he was arguably one of the most versatile actors to come from 'Fresh Prince.' After the series ended, Avery had a very steady flow of work in television up until his death on December 31st, 2013. He had roles in television shows such as 'Sparks,' 'The Nightmare Room,' 'The Division,' 'That '70s Show,' 'The Closer,' 'Grey's Anatomy' and many more.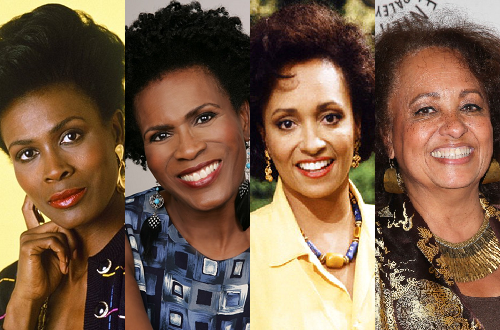 Actress: Janet Hubert/Daphne Reid
Character: Vivian Banks
The character of Vivian Banks was played by two different actresses throughout the series' run. Actress Janet Hubert was around for the first three seasons of 'Fresh Prince' and she brought a very strict, focused and career-driven approach to Vivian. When Daphne Reid took over the role of Vivian she was suddenly much more of a homemaker who seemed to have a bit of an aversion to making career related moves and was much more of an enabler when it came to her children. Either way, Vivian was a loved character on 'Fresh Prince.' Since leaving the show in 1993 Hubert has continued to appear in television shows such as 'NYPD Blue,' 'The Job,' 'Gilmore Girls' and 'One Life to Live.' Daphne Reid has also stuck to the television circuit, with her most notable roles since 1996 being in the series' 'Eve' and 'Let's Stay Together.'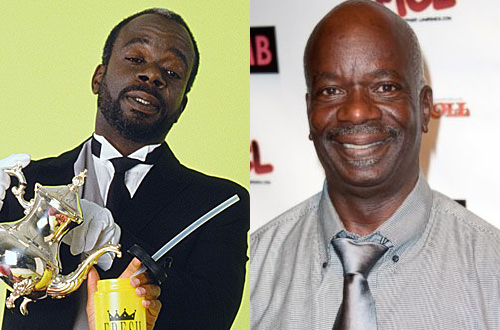 Actor: Joseph Marcell
Character: Geoffrey Butler
Does anyone else wish they had their very own Geoffrey around growing up? This man was a never-ending source of advice and support. He was more a member of the family than a butler, and I just want to hear him call me "Miss Rachel" once, okay? Joseph Marcell was as much a staple on 'Fresh Prince' as the rest of the Banks family, but what ever happened to him when the series ended? Marcell has been a lot busier than you might think. He has had a large number of guest roles on television shows, but was a main stay on series like 'The Bold and the Beautiful,' 'EastEnders,' and is currently filming for roles in a few feature films.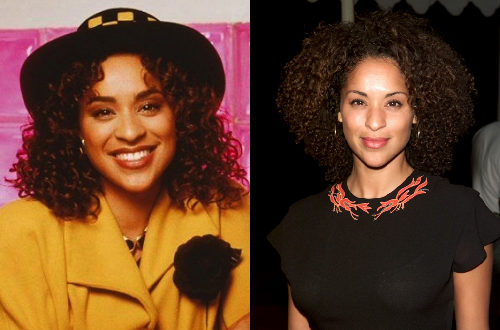 Actress: Karyn Parsons
Character: Hilary Banks
Hilary Banks was exactly the kind of girl you would expect to live in Bel-Air. She was beautiful, but a bit dim-witted and not passionate about much other than boys and clothes. Her very first line of the series ("Dad, I need $300!") was a fairly good representation of what her character cared about most. Despite her snobbish behaviour, Hilary cared deeply about her family and about Will. Actress Karyn Parsons was perfect in the role as Hilary, but since the ending of the series she has had a fairly quiet career. Parsons had a role on the television series 'Lush Life' directly following 'Fresh Prince,' and a couple of guest appearances on other shows. Her latest work was in 2002, when she had a role as Toni on the television series 'The Job.'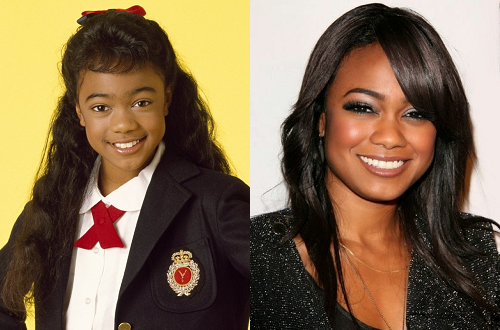 Actress: Tatyana Ali
Character: Ashley Banks
Ashley Banks was probably the one member of the Banks family that always had a soft spot for Will's antics. She looked up to will as more of a brother than a cousin and ended up being greatly influenced by a lot of his actions. Actress Tatyana Ali has been very busy since finishing her run as Little Ashley on 'Fresh Prince.' She has had a long list of guest appearances on television as well as long running roles on 'Buppies,' 'Second Generation Wayans,' 'The Young and the Restless' and 'Love That Girl!'.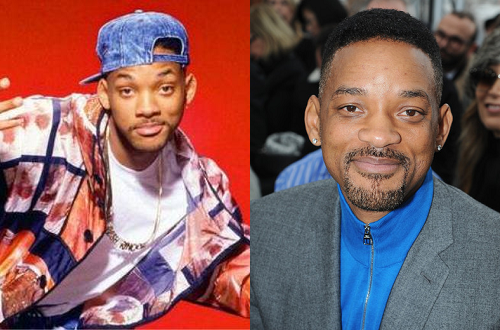 Actor: Will Smith
Character: William 'Will' Smith
Will Smith was moved from his less than safe neighbourhood in Philadelphia to the ritz and glamour of Bel-Air and he took it all in his stride with a smile and a shockingly vibrant wardrobe. Is there anything more 90's than a neon pink and green jumpsuit? Fresh Prince is one of the most iconic 90's television characters for more reasons than I can list. Will was cool, funny, hip and had the kind of easy confidence we all wish we could have. Despite how iconic the character version of Will Smith became from the series, Smith has managed to have a very successful career and break out of the 'Fresh Prince' mould. 'Fresh Prince' turned into a real launching point for Smith. Directly after ending the series Smith started filming the blockbuster hit 'Independence Day,' which I still watch every year on the fourth of July, despite not even being an American. Cue the list of amazing films Smith has been in: 'Men in Black,' 'Wild Wild West,' 'I, Robot,' 'I Am Legend' and 'The Pursuit of Happyness' just to name a few. I think it is safe to say that Smith will be around for a long time to come.
If you are currently feeling as nostalgic about 'The Fresh Prince of Bel-Air' as I now am, you can head on over to Netflix and binge watch the first three seasons this weekend. Cancel all your plans, it is time to get transplanted back into the 90's and sing that theme song over and over in your head for the next week.