Primetime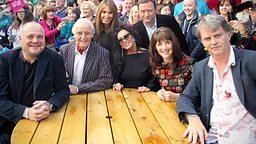 On BBC One at 7pm, 'The One Show' came from the Edinburgh Festival, with guests including Paul Merton, attracting 2.8 millon viewers (a 16.2% share). The theme on this weeks 'Great British Bake Off' was biscuits, with the programme attracting 6.8 million viewers at 8pm, a 31.7% share of the audience, outperforming any other programme during the day. At 9pm 'Operation Wild' saw Clare Balding meet a leading oragutan expert, the show attacted 3 million viewers (a 15.0% share of the audience). Following the news at 10, 'A Question of Sport' aired at 10.35pm, with guests Richard Hill, Paul Grayson, Charlotte Edwards and Steve Harmison, attracting 1.8 million viewers (a 14.0% share), followed at 11.05pm by First Round League Cup Highlights attracting 783,800 viewers (a 9.8% share).
On BBC Two, the day was filled with coverage of the European Athletics Championships, but at 9pm a new episode of 'The World's War' aired, focusing on Germany enrolling Muslims to fight alongside them in the war, attracting 896,800 viewers (a 4.8% share).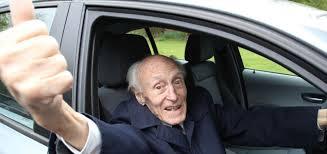 Over on itv at 8.00pm. '100 Year Old Drivers' aired, following some of the country's most elderly drivers and the reasons why they still find themselves behind the wheel at their age, attracting 3.7 million viewers, a 17.1% share of the audience. This was followed by the closing episode of 'Secrets from the Clink' at 9pm, this week the show featured stories from Len Goodman, Michelle Collins and Daisy McAndrew, attracting 2 million viewers (a 10.2% share).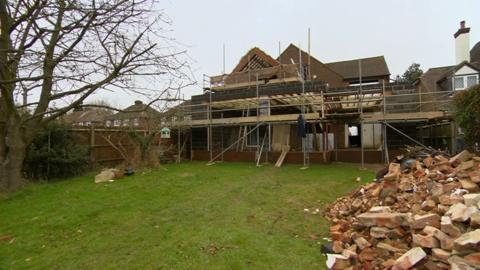 Channel 4's 'Double Your House For Half the Money' aired at 8pm, with Sarah helping people out in Sussex, attracting 1 million viewers at 8pm (a 4.7% share). 'One Born Every Minute' aired at 9pm, as a Mormon couple entered Southmead Hospital, attracting 1.7 million viewers, a 8.4% share. At 10pm, in 'The Mimic', Harriet began making drastic wedding demands, attracting 502,000 viewers (a 2.9% share). Whilst a new compilation episode of '8 out of 10 Cats' best bits at 10.30pm attracted 473,200 viewers (a 3.8% share).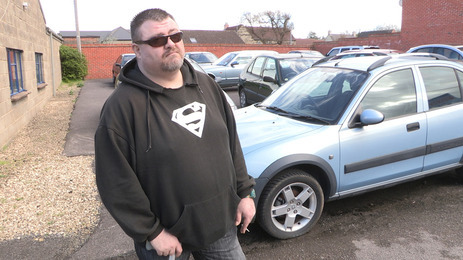 'Emergency Bikers' aired on Channel 5  at 8pm, with a man suffering from alcohol withdrawals in Bristol, seeking help. The episode attracted 589,600 viewers (a 2.7% share). At 9pm 'Grand Theft Auto:UK' attracted 1.3 million viewers (a 6.9% share) as the show spoke first hand to car thieves and criminals across the country. 'Big Brother' followed at 10pm, with the final housemates surprised to see Helen and Chris were in fact fake evicted and had been controlling Big Brother since their apparent eviction, the show attracted 1.4 million viewers (a 8.7% share). 'Big Brother's Bit on the Side' featured Ross King, Josie Gibson and ex-housemate Mark at 11pm, and this attracted 646,100 viewers (a 7.1% share).
Soaps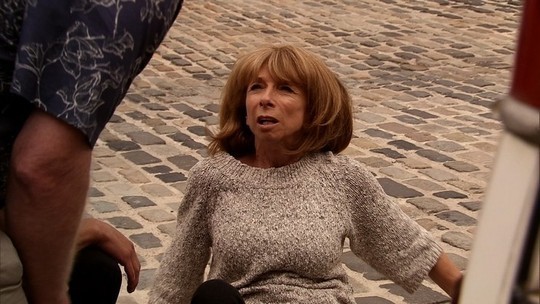 'Doctors' aired on BBC one at 1.45pm, with Mrs Tembe attempting to deal with her shortcomings, attracting 1.1 million viewers (a 16.7% share). On itv, the primetime soaps dominated the ratings with Donna, Adam and Ross finalising their plan at 7pm, attracting 5.4 million viewers (a 31.2% share). At 7.30pm, Peter finally got a drink from Jim in prison in the nights episode of 'Coronation Street', the show attracted 6.6 million viewers (a 34.7% share). On 'Hollyoaks' at 6.30pm on Channel 4, Grace made Lindsey an offer she couldn't refuse, attracting 802,000 viewers (a 5.1% share). On Channel 5 the daytime showing of 'Home & Away' at 1.15pm, saw Kyle trying to stop Phoebe, attracting 271,700 viewers (a 3.8% share), the primetime showing at 6.00pm attracted 598,300 viewers (a 4.1% share). 'Neighbours' aired at 1.45pm, with Toadie finally getting to the bottom of what is going on with Sonya, attracting 598,900 viewers (a 8.8% share), the later 5.30pm showing attracted 804,200 viewers (a 6.5% share).

All ratings provided by overnights.tv are overnight ratings and are not consolidated.