Hailing from the world's best selling female girl group of all time and the cultural phenomenon that was the Spice Girls, Mel B has notched up a stunning 80 million record sales worldwide, including nine UK number ones. She also has five prestigious BRIT Awards to her name. Mel also adds television personality and entrepreneur to her list of ever expanding credits. She appeared as a guest judge on The X Factor in 2012 and is a judge on the current season of hit NBC show America's Got Talent.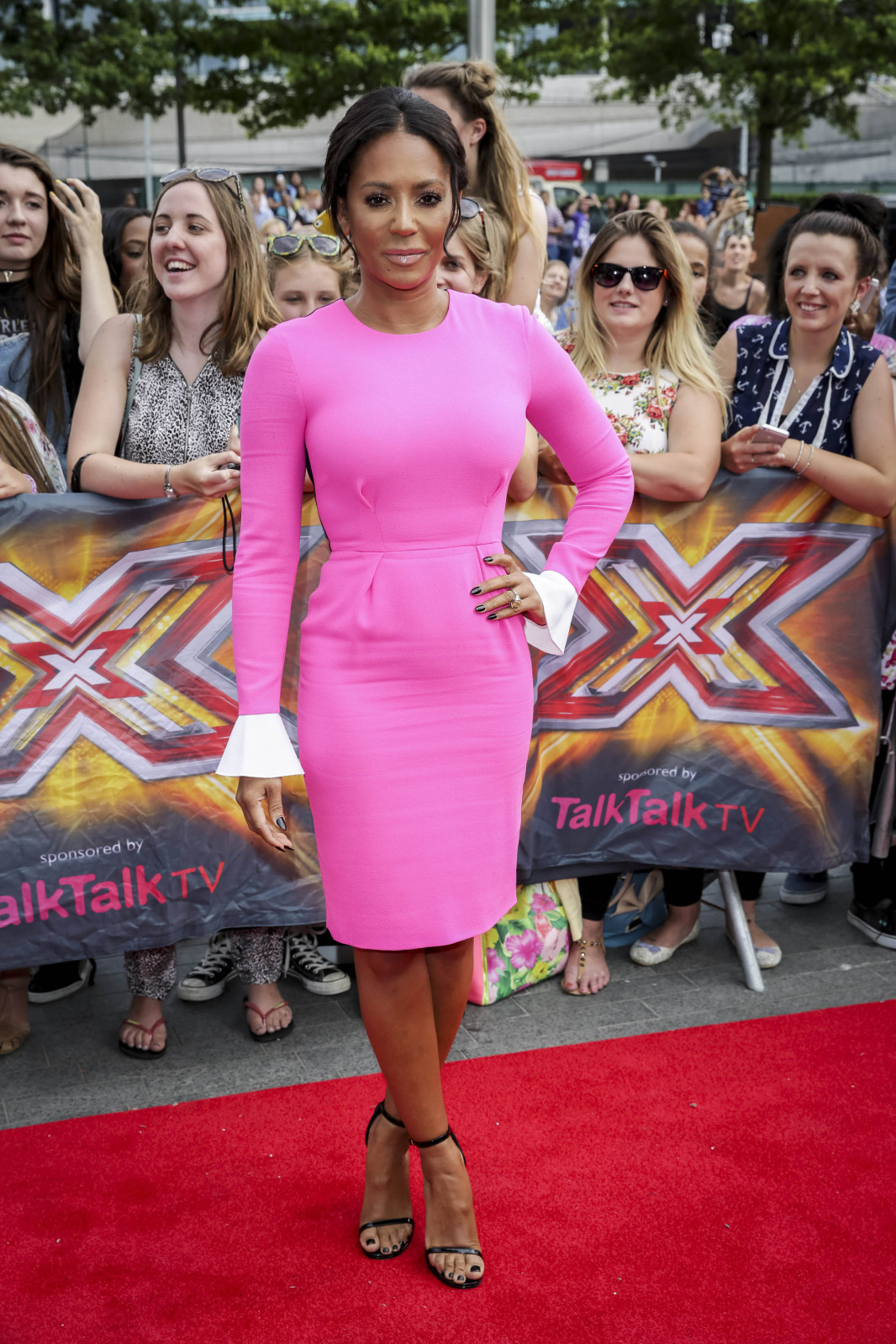 How would you describe yourself as a judge?
As a judge I would like to think that I'm just really honest. I just call it how it is and whatever I see and whatever I feel, I just express that.
Have there been any disagreements with your fellow judges?
I think with the other judges we're always kind of going to either agree, or disagree or agree to disagree. It just is what it is. We're not always going to think the same.
How have you found the rooms compared to the arenas? What do you think the difference is for the acts?
I think in the audition room it's very nerve wracking for the contestants because it's us four and them. It's almost like being in prison, with us four. Who would want to be in that situation! But then in the arenas they really get that feedback from the audience, they get to entertain us and the crowd. So
that's a whole different level.
What is your biggest audition turn off?
My biggest audition turn off is when the contestants go 'come on everybody join in, clap your hands'. I'm like 'uhhh no'.
Which artist out there for you has the X Factor?
There are so many different artists out there that have the X Factor, from your Rihannas, your Katy Perrys, Rita Oras. There's a bunch of strong independent females out there that I love. 
Is there any particular kind of contestant you're looking for this year; a genre, category or style?
All the categories this year are really strong. What I like in a contestant is for them to be likeable. As well as having an amazing voice, they have to be likeable, humble almost.
How do you think the Spice Girls would have fared on a show like this?
Oh god, I don't know how the Spice Girls would have worked out if they auditioned for this show. I'd like to think they would get through, but I don't know.
What advice do you have for any aspiring wannabes auditioning this year?
I think for anybody auditioning you've just got to really believe in yourself and show your commitment, show your passion and work on your voice and your vocal. Turn up and do the best job possible.
How competitive are you and the judges this year?
I think all of the judges are very competitive. Especially this year…oh yeah.
You're known for your straight talking approach. Who do you think the contestants have found more intimidating, you or Simon?
I think all four of us are quite intimidating. I think a lot of people out of the gate are scared of Simon, but I don't know about me. I think they really like me…NOT!
How has it been working with Cheryl? If she was in the Spice Girls what would her nickname be?
For a start I absolutely adore Cheryl. She's gorgeous, she's an artist, she's confident, she's strong, everything I love in a woman, she is fabulous. What would her Spice Girl name be? Probably something obvious like Geordie Spice.
And what about Simon and Louis' Spice Girl nicknames?
Louis for sure would be nutty Spice, because he's a little bit out there. Simon…I don't want to say anything about Simon because I don't want to get fired, so I'll leave that one blank!
Are you ready for the inevitable wardrobe wars when the live shows begin?
I think the wardrobe wars are what everyone else makes out of it out there. Between me and Cheryl, we just likedressing up and having a bit of fun and that's it.
Is working with Simon Cowell what you expected it would be?
I've known Simon for quite some time, so you kind of know what you're getting yourself in to. It's a little bit unpredictable; he can be unpredictable here and there, which we all can. But overall I love him, he's great.
Is there someone you've already earmarked as a winner from the auditions you've done so far?
During the whole audition process there are so many winners in there. It is going to be really hard for us to decide, so I'm really glad it's the audience and viewers who decide.
What's the hardest thing about being an X Factor judge?
Probably one of the hardest things about being an X factor judge is saying no to kids. That's always tough as I have kids of my own. But they're young enough that they can still carry on and work on their craft.
'The X Factor' begins this Saturday and Sunday at 8pm on itv in the UK and TV3 in Ireland.