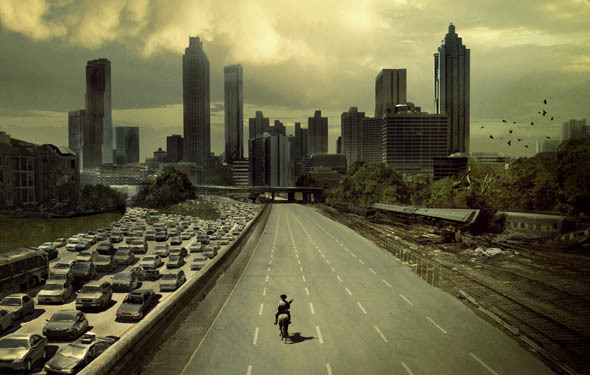 In a press release issued by FOX International, 'The Walking Dead' has officially been renewed for a sixth season. The press release reads as follows;
Days away from its season five premiere, AMC announced today that it has renewed "The Walking Dead," the #1 show on television among adults 18-49 for the last two years and most highly-rated show in cable television history in the U.S., for a sixth season. The season five premiere is this Monday 13th October at 9pm First on FOX in the UK.
"We could not be more excited for October 13th as we share new episodes of 'The Walking Dead' with fans around the globe," said AMC President Charlie Collier. "In advance of next week's season five premiere, AMC proudly confirms a sixth season order of this extraordinary series. Thank you to Robert Kirkman, Scott Gimple, the terrific executive producers, and the entire team who brings this compelling world and these rich characters to life.  There's plenty more Dead ahead thanks to their impressive, collective effort."

For season six, Scott M. Gimple will return as the series' showrunner and executive producer along with executive producers Robert Kirkman, Gale Anne Hurd, David Alpert, Greg Nicotero and Tom Luse. AMC also recently announced that it has ordered a pilot for a potential companion series to "The Walking Dead," based on a new story and new characters from Robert Kirkman.