House has been on the air for eight years on the Fox network. It may also be in its death throes. Hugh Laurie has mentioned several times now that this may be the
end of the show
. The performer's contracts are up for negations at the end of the year which is a clear signal that the show has run out of steam.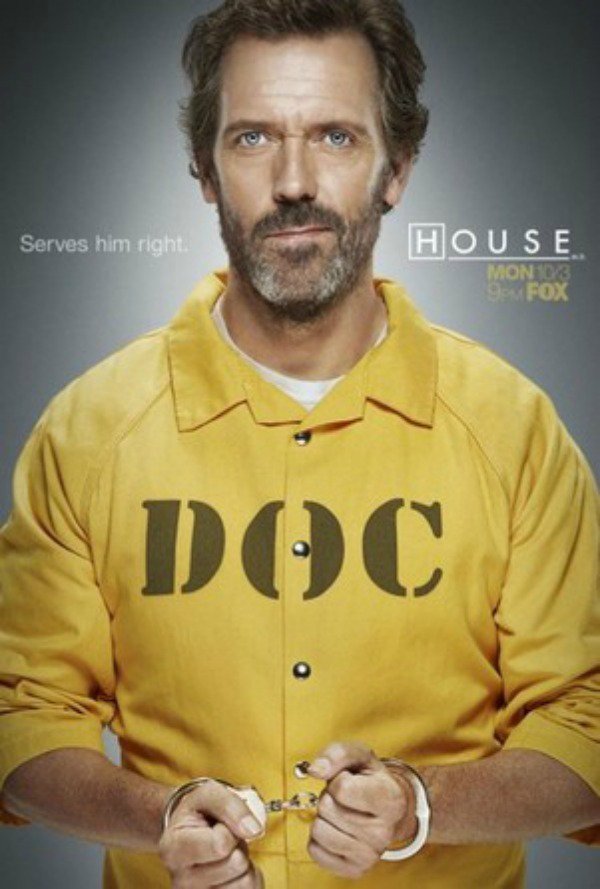 In addressing the House rumors Laurie has said, " Too soon to say.We're still wetting our fingers and sticking them up in the air to see which way the wind's blowing. There are lots of things to be taken into account." Does that sound like a dodge? The show has already had two of the most important characters leave the show.  This season saw Olivia Wilde's popular character 13 leave happily in the arms of her dream women. Lisa Edlstein's Cuddy simply did not return for the eighth season.
Would you be upset to lose House or is this a mercy killing? House's new hires have become a polarizing duo. Many find fault with Charlyne Yi's performance as doctor Park.
Despite the trouble the show may have gotten this season it is still a top performer for Fox. Ratings may have dropped, but not much more than other veteran TV shows. House still holds strong in it's top demographic with almost
9 million views an episode
. In fact the premiere for season 8 was actually a bump up for the finale of the previous year. It looks like a show minus Huddy was what the fans wanted all along.
House airs Monday nights at 9 pm on Fox. It is on hiatus and will return in January of the New Year. The next episode is titled "Better Half" .