A couple of weeks ago, Lifetime in the UK launched it's homegrown version of Abby Lee-Miller's 'Dance Moms'. The new show called 'Dance Mums with Jennifer Ellison', follows the actress as she manages her own dance class of child dancers. The dancers Mum's watch the girls in the gallery next door. In last week's episode Mum's Charlotte and Danielle both ended up with a 24 hour exclusion from the class and a fight ensued as well, I caught up with both of the mother's to discuss what happened in last weeks episode.
What's your honest opinion of Jennifer?
Charlotte: I respect Jennifer's Ellison accredited performance background and I'm very grateful for this opportunity that she has given my daughter to showcase her talent in dance.
Danielle: She certainly knows what she's talking about. She's a very good teacher but we don't always see eye to eye. I don't always agree with how she treats my daughter but Jen seems to know what she's doing! I could say a lot more but it wouldn't be pretty!
Did you watch 'Dance Moms' before agreeing to take part in the show?
Charlotte: Yes both Sam and I are both massive fans of the show!
Danielle: I did yes – I did lots of research so I knew what I was getting myself into.
How did you feel meeting Abby, who was worse her or Jen?
Charlotte: I refrain from feeling anything about Abby Lee Miller to reduce any negativity into my life. Abby to me is inferior to Jennifer, as teachers they are two and ten a penny, where as established performers and world champion performers speak for themselves.
Danielle: We thought we had it worse with Jennifer Ellison, but we actually met Abby herself and Abby is ten times worse than Jennifer Ellison. Jennifer adores those kids, she's brilliant with them. It's just the mums that Jen has problems with, but that's fine by me. If you have problems with us, just don't take it out on the kids; whereas Abby takes it out on the kids as well as the mums. It's like what happened with me and Carol, we got stopped from going to the competitions but Jen was lovely enough to let the kids go and keep the mother's away. But Abby wouldn't do that she'd make sure the kids didn't dance as well to punish the mums. So Abby is ten times worse than Jennifer Ellison. Very scary!
How much work do the girls put in before you head into watching rehearsals or are you always in the gallery?
Charlotte: As full time students the girls are always on top of their game and yes the majority of the time we were always in the gallery.
Danielle: To be honest the girls don't do anything, all you see on TV is the only time the girls get. Those girls will go out each week with only 3 or 4 days rehearsal time and they will go out and smash it on stage – that's what our girls do! That's why Jen says they are the crème de la crème because they'll go out after 4 days training and win. What you see is what you get with our girls.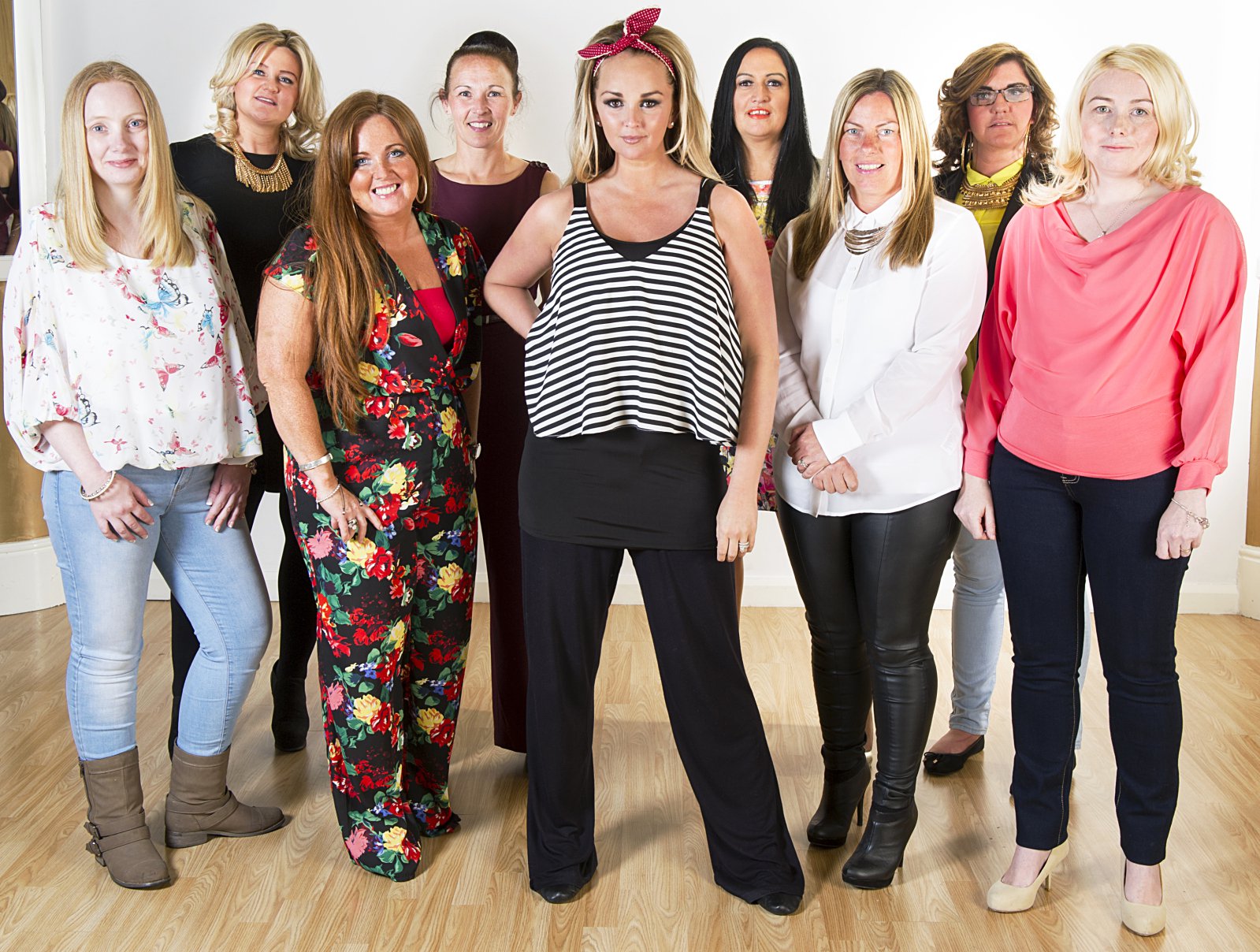 Did either of you have dance lessons as a child?
Charlotte: No I never danced.
Danielle: I did yes. But I didn't like dance very much. I preferred performing arts and acting more than dancing. I actually only lasted 6 months and then left! I didn't like it at all, it wasn't for me.
How much does the judge's critique affect you and your daughters?
Charlotte: Constructive criticism is always taken on board and built upon, but I don't take kindly to humiliation. Sam always takes it all on board.
Danielle: I don't always agree with some of the judges which you will see pretty soon in the upcoming episodes. Some of the judges are terrible – last week for instance I don't know where the hell he was looking because I thought they were amazing. I don't always agree with the judges but they obviously know more than me. But if it was up to me our girls definitely would have won last week, definitely. Aleah doesn't seem bothered. As far as she's concerned she goes out on stage she gives 110% and if she doesn't win, she doesn't win – it doesn't really bother her. It bothers me, but not Aleah. It's a really good attitude to have in this industry.
Charlotte - you come across as being quite argumentative on the show, is this a natural reaction to protect your daughter?
Charlotte: Differences of opinions are a constant battle in my life. Sometimes it's to protect my daughter, but regularly it's because I don't conform to their views.
Danielle, when you watched the episode back did you feel like you were jumping into Charlotte's argument? Even though you denied it when confronted by Jen?
Danielle: To be very honest me and Charlotte are the same and you'll see in the weeks to come that Charlotte often fights my battles for me and sometimes I actually do it for her. We're like glue, we're really good friends. No I don't think I was fighting her battles for her. I'd had a few problems with carol that week anyway so I was basically just taking it out on Carol after what happened with me and her. I know viewers probably think I'm sticking up for Charlotte saying I am getting involved in her battles but I didn't see it that way at all no.
Charlotte what made you walk out of the studios?
Charlotte: I was getting fed up of the favouritism and the bitching about my child from one of the other mums, so I just needed to get out.
Were you happy to take the 24 hour cooling off period or not?
Charlotte: I sat down with the producers because I wasn't happy with how Sam was being perceived and both parties gave me 24 hours to decide whether we wanted to come back but Sam being the professional that she is decided to go back on her own. But I came back for Sam.
Danielle how are your make-up skills now? Have they improved at all?
Danielle: Yes we've had a few little makeup and hair lessons in the last few months so yes much improved. Not as much as I'd like but you know that's why people go to school to be a makeup artist – it doesn't happen over night! I've had comments saying "you can't do your own daughters hair and make-up", well I can do it, but stage make up is completely different from everyday make up! It does take a lot of time to learn!
And your face painting?
Danielle: No! I haven't touched face painting, I don't intend to! Let's just stick to hair and makeup shall we?! If Jen wants face painting again, she gets someone else in to do it next time!
Danielle, how did you feel when Jen described you as deluded?
Danielle: Angry. I'm not happy that Jen thinks I'm a deluded dance mum. At the end of the day I know my daughter needs a lot more training. I know she's not the best. I never once said to anyone that she's the best I've always said my daughter's got a long way to go to get like these girls that she's training with week in, week out. But obviously the editing makes it different – believe me none of it is fake on this show, everything you see is real. What you see of me on that show is what I am in real life – I will fight tooth and nail for my kids, Charlotte's the same. It's called reality TV and that's exactly what you're seeing when you watch Dance Mums With Jennifer Ellison, it's reality. But I'm not as bad as they make me out!
How did you feel when Jen started snoring at you?
Danielle: Well if I bore her, she bores me ten times worse. If she doesn't want to listen to me that's fine, but I won't listen to her either. That's fine – that makes two of us!
And what about when you were told to sit in reception?
Danielle: Jen thought she'd have a peaceful day by making me sit in reception. But I don't care personally, I'm not bothered, but in some ways I pay her to teach my daughter so it'd be nice for me to sit in the gallery and watch my daughter. Then it's not until I watch the show and see my daughter was in tears when I was downstairs and there was nothing I could have done about it. This is why we like to be there, we just don't know how our daughters are going to be. I worry about Aleah – I do like to be there. But if Jen thinks she's won by putting me downstairs, that's fine by me. But that woman will never win against me. The person that gets the last laugh out of me and Jen is me! I always have the last laugh!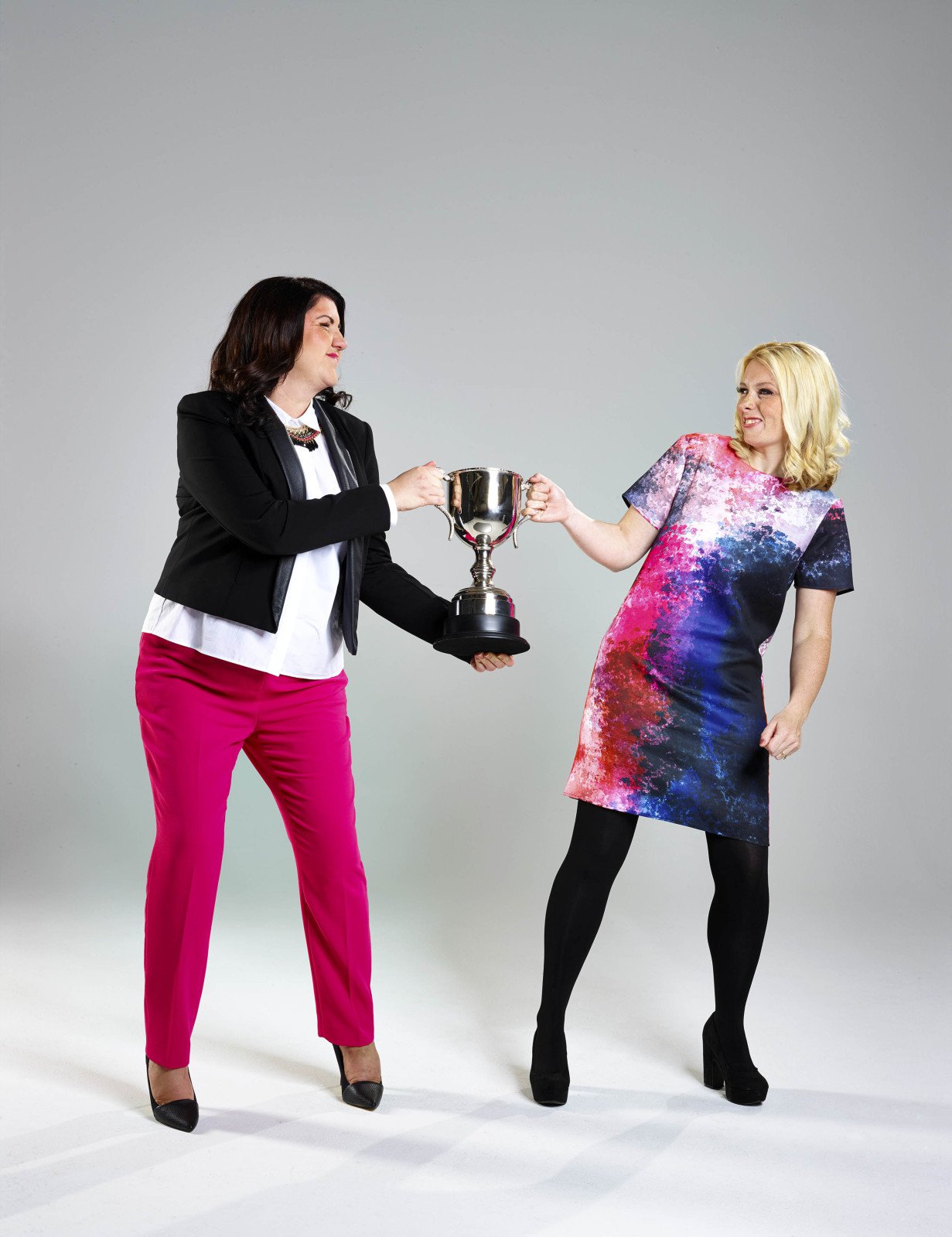 Charlotte did you think it was fair to exclude Danielle from the gallery?
Charlotte: Danielle has her moments, we all do. However I felt it was unfair she was excluded from watching her own daughter train.
And how did you feel coming into Jennifer's new rules?
Charlotte: Being a Mum of a 21 year old son and a 14 year old daughter I don't take too kindly to being told what I can and can't do. Even though I did agree with some of the rules like the 100% commitment at all times - I think everybody should be there at all times.
Danielle how did you feel when Jen enforced the rules - did you feel targeted at all?
Danielle: Yes because as far as I'm concerned Jen doesn't teach me, she teaches my daughter. I'm 31 years of age with 5 kids, I don't need rules! If anything I want her to give rules to my daughter so she becomes the best dancer, so no, I was not happy with the rules. As far as I'm concerned you can put those rules up, but it doesn't mean I'm going to listen to them! I'm not having anyone tell me what to do at my age.
How did you feel watching the animal workshop?
Charlotte: I thought it was completely pointless to be honest! We had 4 whole routines that needed to be learnt. But I know the girls enjoyed it.
Danielle what happened in the fight with Carol?
Danielle: It was actually to do with Charlotte and Sam. Sam was getting bullied by Carol really. She was saying that Sam's not giving 100% to the team when it comes to training, which was wrong. It was a lie. Charlotte was off this day so Carol thought she could target me so I said you know what if you've got problem with someone else's child, have a word with them and not me. So I told Charlotte, I said do me a favour sort her out will you because I don't want to be getting involved with your problems. I was put in a very awkward position. Basically we saw each other a couple of days later and I got called a liar so I confronted Carol and said look we both know I'm not a liar, we both know exactly what you said to me but you know what who cares? I'm not bothered we're not children let's get over it. She didn't like that and she thought she'd attack me. Carol is very manipulative!
Were you shocked to see Danielle and Carol's fight?
Charlotte: Carol had been rude a few times to me and I tried to be nice to her but I'd heard rumours had started again. I know Danielle wouldn't back down from anything but I didn't think Carol would take it as far as she did.
Do you feel the increased pressure in Liverpool and do you think this led to more tension between one another?

Danielle: No not really. It is scary when we go to competitions because we want people to think we're the best and go out and win every week. If we don't we just look stupid! Especially as Jen's going around telling people our kids are the best so yeah it is a lot of added pressure. When we go away, obviously we want to win but it doesn't feel that pressurised in another part of the country, when you're in Liverpool we're around people who know us so we feel stupid if we don't win! It's a hell of a lot of pressure. Not so much on us but definitely on the kids. 
What can we expect from future episodes?

Charlotte: Without giving too much away, there will be tension, tears and triumphs.
Danielle: You can expect a lot more tears, a lot more tantrums and a lot more screaming matches between the mums and Jen!
'Dance Mums with Jennifer Ellison' airs every Monday at 9pm on Lifetime.