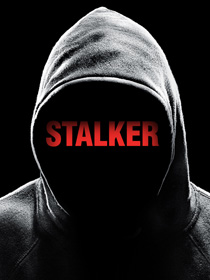 Stalker fans rejoice! Kevin Williamson's latest shiver inducing psychological thriller has been given a full season order, CBS announced last week.  Somewhat surprising given the ratings (a modest 9.5 million viewers), but it was brilliantly paired with similarly themed, long running drama Criminal Minds. 
Stalker follows Lieutenant Beth Davis and recent transfer to the Threat Assessment Unit Detective Jack Larsen (played by Maggie Q and Dylan McDermott) as they investigate stalking incidents that range from the common romantic obsession to the ever-creepy voyeurism.  Beyond each episodes stalking incident lies several intriguing mysteries about the two leads past; there are implications that Jack's behavior in New York may cause serious trouble for him in the near future and there is sure to be an episode that lays bare the truth of the trauma that Beth Davis experienced as a former victim of her own stalker. 
Stalker airs Wednesday nights at 10pm on CBS.