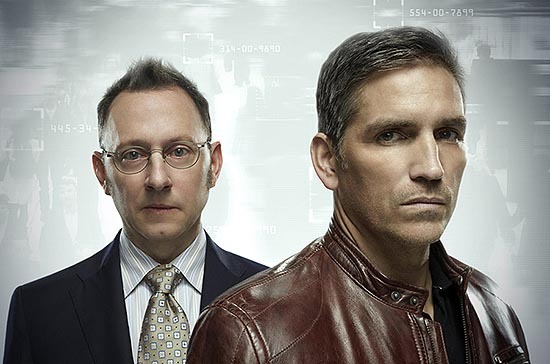 Premiering with relatively little fanfare during the 2011 U.S. television series, 'Person of Interest' caught some attention because it was created/produced by Jonathan Nolan ('Memento' and 'The Dark Knight' with his brother Christopher Nolan), and starred 'Lost' alumni 'Michael Emerson'. It featured Jim Caviezel, whose popularity has waxed and waned over the years.

The initial premise of PoI is that a computer programmer named Finch (Emerson) receives Social Security numbers from a source that is not fully revealed to the viewer. The Numbers represent either a victim or a perpetrator: Finch doesn't know who. To investigate, he hires a ex-CIA agent named John Reese (Caviezel), who has fallen on hard times and is living as a bum on the streets of NYC. Reese agrees to help, and goes out into the field to investigate the Numbers while Finch runs electronic interference.

Due to an early incident, Reese is hunted by Carter (Taraji P. Henson), a police detective who soon learns that he isn't the criminal that he appears to be. Reese recruits Lionel Fusco (Kevin Chapman), a crooked cop with a heart of gold. What Reese and the audience eventually learn is that Finch programmed a surveillance AI, "The Machine", to identify terrorists before they struck. Finch and his partner Ingram sold it to the U.S. Government, which wasn't interested in domestic crimes. Thanks to a backdoor in the Machine and programming that keeps anyone from abusing his creation's unlimited surveillance capabilities, the Machine only gives out Numbers and nothing else.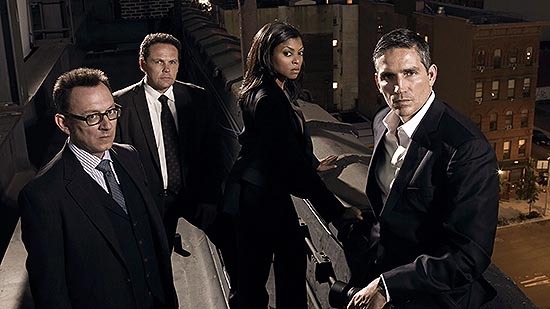 A great deal of this is told through flashbacks, starting with Finch and Ingram creating and then selling the Machine, and then the government trying to eliminate them. Reese's background that led to him leaving the CIA and becoming a bum is also explored. Eventually, the past intersects with the present as Reese's partner from his CIA days comes looking for him. And the government learns that Finch isn't as dead as they believe.

Along the way we are introduced to Root (Amy Acker), a fanatic who is dedicated to helping the Machine fulfill its destiny because she believes that it's God. And Sameen Shaw (Sarah Shahi), a U.S. agent who works for the government to deal with the terrorism cases the Machine gives them... until they try to kill her when she learns too much. Fusco and Carter become full members of the team once they learn more of what's going on.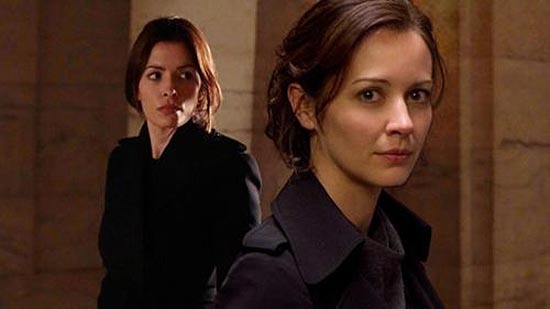 And the Machine itself becomes a character on the show, as the program enters science fiction territory. An AI, the Machine evolves into a thinking being with its own agenda and eventually arranges to be shipped to an undisclosed site so that the government no longer controls it physically.

Along the way, the team deals with urban crime, high-tech embezzlement, international affairs, and a crooked police organization that calls itself HR. And a smooth-talking mobster, Carl Elias, who seeks to become the head of the New York Underworld.

Eventually, an organization calling itself Decima, led by a man named Greer (John Nolan--Jonathan's uncle), create their own AI called Samaritan. Through an elaborate scheme, they convince the government to give them unlimited access to NSA camera feeds. Decima serves Samaritan so that it can impose order on humanity. The Machine's team are forced to drop off the grid under assumed identities that Samaritan can't penetrate, and try to find a way to defeat Samaritan with the aid of the Machine, which is also forced to work "undercover" so that its rival AI can't find it.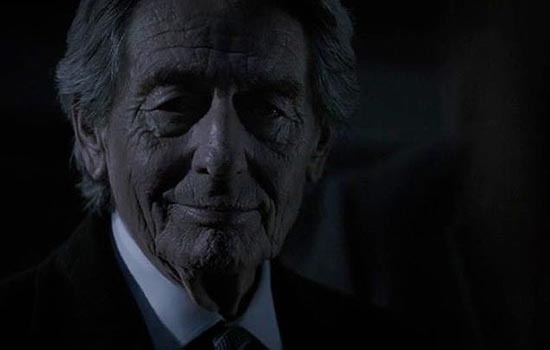 Sounds complicated, right? And it is. And that's one of the charms of PoI, which rarely talks down to its audience. It's not just case of the week: the show has a lot to say about privacy rights, where life begins when it comes to AIs, and the nature of humanity for both Man and Machine.

While the show is primarily a drama, it tosses in humor at frequent intervals. It's also somewhat of a superhero series, without the costumes. Caviezel's John Reese is a man who might have gone the Punisher route, but now shoots bad guys in the legs. Known as "The Man in the Suit," Reese occasionally walks up to a bar with a grenade launcher and fires a few rounds through the window to get the villains' attention. He then strolls in and a few seconds later throws bad guys out the windows. He's basically Batman with a gun and without the costume.

PoI does many one-off procedurals, often "ripped from the headlines." However, over the last four seasons the cases have become increasingly intertwined as the Machine has provided the team with Numbers that will help it and them. It also has a lot of story arcs and continuing characters, some of who live and some of who are killed off. One main character dies in Season 3, and HR is eventually defeated. The aforementioned Carl Elias goes from a bad guy to a reluctant ally. Decima has changed from a minor nuisance to the secret rulers of the world.

Much of the show revolves around the benefits and disadvantages of surveillance, which again ties into current headlines. This dichotomy is specifically spelled out in the third season finale, when a terrorist group dedicated to eliminating government surveillance puts Finch and the head of the American government's surveillance operation on trial in front of the world and raises those very issues.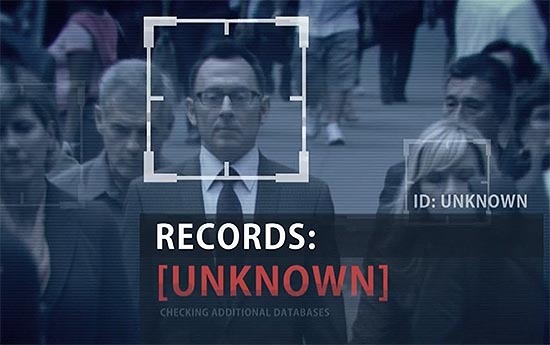 It's all extremely complicated, and while you don't have to watch every episode, it helps if you watch it from the beginning. Even if the main stories are pretty standard for the first season or two, there are typically flashbacks revealing how they are directly or thematically connected to the characters' pasts and the overall story arcs. Or are developing the storylines that emerge in seasons 3 and 4.

Be prepared, though. The show has evolved over the years, from a procedural with flashbacks to a Skynet-style "Rise of the Machines". Except Samaritan and the Machine don't need cyborgs: they have humans all too willing to help them.

Check it out if you get a chance, probably by watching the DVDs or finding it online before you join the show in progress. It's not an easy to show to start four seasons in, but it's well worth your time.