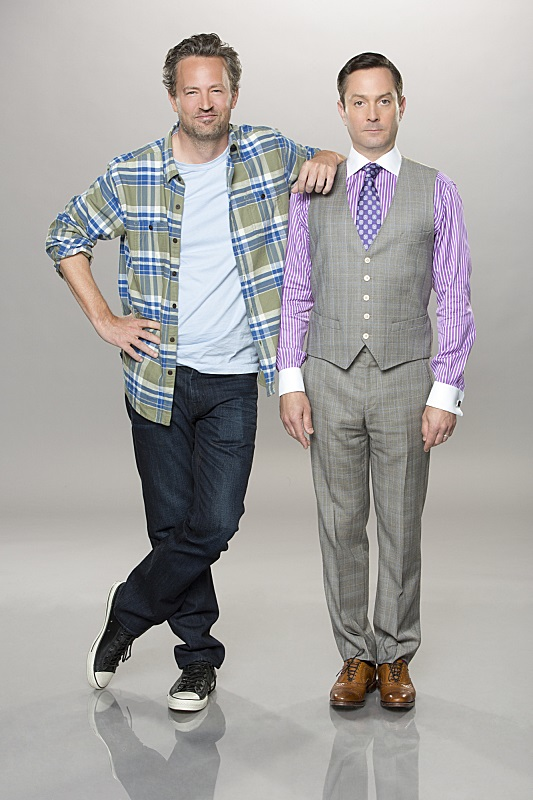 A premiere date has been announced for the reboot of The Odd Couple on CBS.  The show, starring Matthew Perry as the loveable mess Oscar Madison, will air on February 19 at 8:30pm, right after The Big Bang Theory.
This isn't the first incantation of Neil Simon's classic play; it was adapted for the big screen in 1968 as a feature starring Walter Matthau and Jack Lemmon.  The two actors, already brilliant individually, gave us nothing short of comedic genius when paired together as the two mismatched roommates and friends.
Two years later The Odd Couple was brought to the small screen, this time with Jack Klugman and Tony Randall in the lead roles.  The successful series ran for five seasons from 1970-1975.
Odd Couple has been given a fantastic time slot, with the ratings winner The Big Bang Theory as a lead in; an excellent strategy to give the show the best chance possible for success.
In this new reimagining of the classic tale, Thomas Lennon has been perfectly cast to play the neat freak Felix Unger to Matthew Perry's slob Oscar Madison.   Odd Couple is sure to showcase the duos comedic best so mark your calendars (or scribble it on a scrap piece of paper if you're more Oscar than Felix when it comes to organization) to tune in to CBS on February 19th at 8:30pm.