The ultimate Jedi master will make his debut on Disney XD's Star Wars Rebels very soon. That's right Star Wars fan boys and girls, Yoda will appear on the show soon.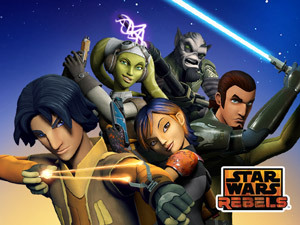 Star Wars Rebels takes places between the two movie trilogies during a time when the Jedi are hiding from the Empire. Characters Kanan and his student Ezra will be on the planet of Lothal where Yoda must come out from his hiding place, and counsel the two rebels. There is a twist though. Yoda will only appear as a metaphysical voice.
Frank Oz, who formally voiced Yoda in five Star Wars films, will yet again voice the Jedi master. The episode is entitled "Path of the Jedi", and will air on Monday, January 5, 2015 at 9/8c on Disney XD. It will be available on December 29 on the Disney XD app.