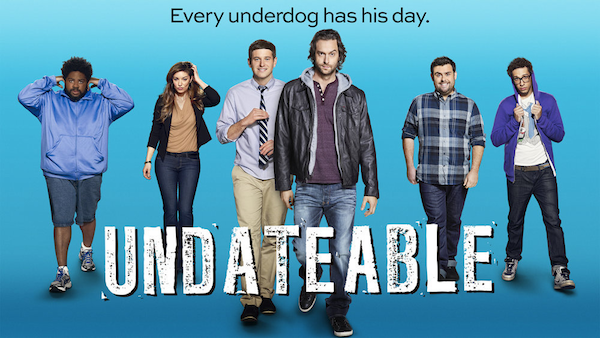 It looks like Baby bird Justin will have another season to perfect his dating game!
Undateable, which had a summer premiere back in May, has been picked up for a second season.  The comedy follows the sweetly goofy Justin, played by Brent Morin, as he learns the art of the dating game from his unlikely friend and roommate Danny (Chris D'Elia), a ladies man when it comes to one night stands, but unknowingly stands to learn a thing or two about romance from Justin and his friends.
In addition to Morin and D'Elia, the show features an incredible cast including the hilarious and loveable Ron Funches  (who some may recognize as the shirtless man serenading Winston and his date with a George Michael song on New Girl), Bianca Kajlich (Rules of Engagement), and David Fynn (Pete Versus Life).  The show has also featured stellar guest stars Eva Amurri Martino as Sabrina, Danny's girlfriend, and Tom Cavanaugh as Justin's dad.
The series creator Adam Sztykiel is also the showrunner, with Bill Lawrence of Scrubs fame, serving as executive producer.
Season 2 of Undateable premieres March 17 at 9/8c on NBC.