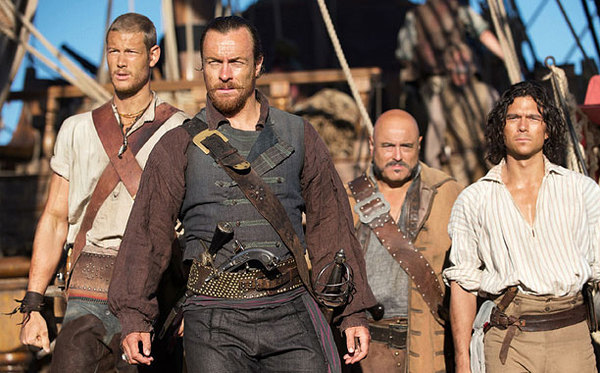 Black Sails has been renewed for a fourth season on Starz.
The show will be produced in South Africa this fall before its ten episode third season is shown in 2016. 
Toby Stephens stars as Captain Flint on the series and it is supposed to be a prequel to Robert Louis Stevenson's Treasure Island. Ray Stevenson has joined the cast and will portray pirate Blackbeard.