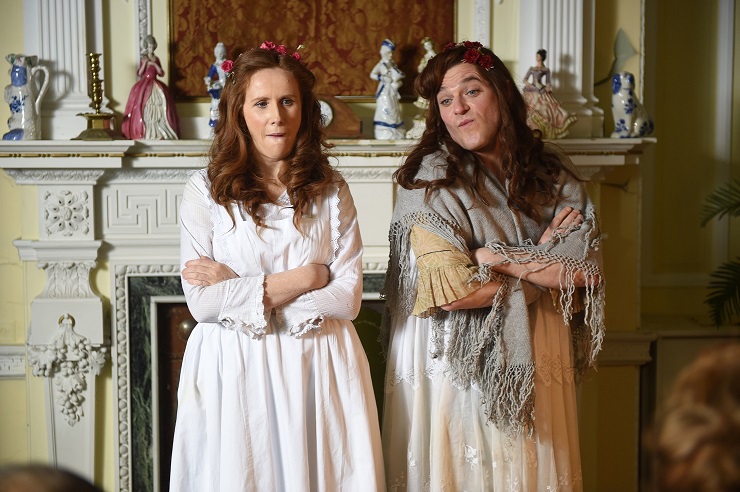 Mathew Horne talks about appearing in 'The Cottingley Fairies' on tonight's episode of Drunk History. The show sees some of the country's best known comedians offering their take on their favourite historical stories as they get absolutely bladdered on a mixture of beers, wines and spirits.  The show can be seen on Comedy Central UK at 10pm on Wenesday evenings.
What's your secret drunk munchies food?
Spaghetti Carbonara with Spaghetti Carbonara.
Are you a good or a bad drunk?
Don't ask me!
Tell us your funniest story from a drunken night out…
I can't remember it, but it was definitely funny ( Then, less so now).
If you could be one historical figure who would you be and why?
Probably Ghandi because of all the dinner parties with other dead historical figures.
Who would you most like to have a pint with from history and why?
David Bowie, obviously.
If you could go back in time to any moment in history when would it be and why?
To question 1 and change it to Spaghetti Bolognese.