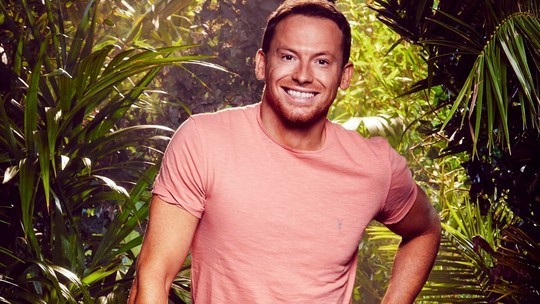 Joe Swash is to join Britain's Got Talent winners Ashleigh and Pudsey to entertain the whole family up and down the UK from Easter till June on the spectacular family show, Mission Impudseyble.
Joe starred in the 2016 series of Channel 4's The Jump and won the 2008 series of I'm A Celebrity Get Me Out Of Here! He also presented the spin-off series, I'm A Celebrity Get Me Out Of Here, NOW! As well as long stint playing Micky Miller in Eastenders, Joe has presented on Living TV, BBC3 and ITV4.

Mission ImPUDSEYble is a brand new interactive spy adventure for audiences aged 3 – 103 is set to tour the UK from March to June. The show, entitled 'Mission ImPUDSEYble', is a musical adventure that also features a full supporting cast of West End performers and acrobats.  With an ingenious blend of live action, music, and video clips – 'Mission ImPUDSEYble' is a fun filled comedy spy thriller with loads of action, physical comedy, audience participation and of course the amazing Ashleigh and Pudsey astounding the audience with their rip-roaring dances and tricks. The tour starts on 25th March at Bradford's Alhambra and culminates on 5th June at Southend Cliffs Pavilion.

It's the middle of the night and all is quiet in the Secret Vault in the depths of the Bank Of London until four scary figures descend on wires from the roof.They are the cat burglars; a team of super villains working on the orders ofthe most dastardly villain of them all - Dr Feline. Skilfully they make their way through the complex maze of infra-red security lasers protecting Great Britain's most prized treasure - the bone of Ruff. But it's not just any bone - this bone holds the secret to world domination.

When the cat burglars steal the nation's prized possession there are only two agents clever enough to help: special agent Pudsey - license to be adorable - and his trusty companion Ashleigh. With a fantastic array of gadgets, cars and gismo's Agent Ashleigh and Agent Pudsey must find the bone before it's too late. And the audience must help them too - finding clues, breaking codes, and deciding where to travel to next around the world!  This spectacular production is bound to leave audiences spellbound as they cheer our heroes to victory.
Joe will be joining the tour on the following dates:

DATE                                     TOWN                                             BOX OFFICE
MARCH
Mon 28th - Tues 29th              READING -The Hexagon                     0118 960 6060
Weds 30th - Thurs 31st           SWINDON - Wyvern Theatre              01793 524481

APRIL
Fri 1st - Sun 3rd                      STOCKPORT - The Plaza                  0161 477 7779
Mon 4th - Tues 5th                  ST. ALBANS - The Arena                  01727 844488
Weds 6th - Thurs 7th               PORTSMOUTH - Kings Theatre          023 9282 8282
Fri 8th - Sat 9th                       BASINGSTOKE - The Anvil                01256 84424