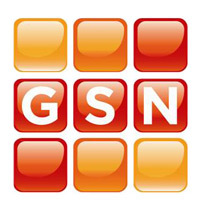 The Hollywood Reporter has broken a story about the Game Show Network's willingness to barter.
GSN has picked up a new show, Family Trade, which will explore a Vermont car dealership that accepts payment other than cash. The dealership, located in Middlebury, Vt., is willing to trade a new car or truck for anything he thinks he can sell - including pigs, hot air ballons, dolls, coffins and even a shoe collection!
The dealership is owned by Gardner Stone. His children, Todd and Darcy, work there and don't approve of their dad's wheeling-and-dealing ways. And with good reason - they are the ones tasked with selling the new materials he procures. 
Yet, they still work there, so it can't be all that bad.
Eight episodes have been bought of the half-hour series. Lionsgate and Rogue State Productions will produce the show.
"With Family Trade, GSN launches a new category of original series that we call Real-Life Games -- shows that take place in real settings and feature real-life risk and reward," said Amy Introcaso-Davis, a GSN executive vice president. "Games, competition and winners are all around us. So we're taking the cameras out of the studio to celebrate how people become winners in everyday real-life situations."
GSN is expanding its reach beyond its normal studio0based game shows. Also green-lit is The American Bible Challenge, which will be hosted by Jeff Foxworthy.
Do either one of these shows do anything for you? I'll check both out due to curiosity, but I highly doubt either will become a regular viewing habit.