Praise the Lord! The Game Show Network has ordered another season of The American Bible Challenge to air in 2013.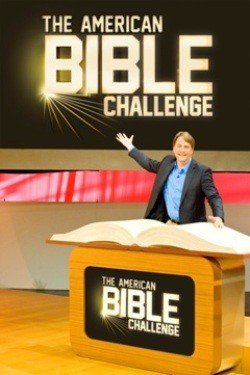 Hosted by Jeff Foxworthy (Are You Smarter Than A 5th Grader?), the religious trivia competition premiered on August 23 and drew the largest audience in the 17-year history of the network, quickly earning the title of GSN's most successful original series ever. The previous record holder was the 2003 documentary Big Bucks: The Press Your Luck Scandal.
Each episode of the Bible Challenge pits three teams of three against each other as they battle to determine which squad knows more about the Good Book. Not only does the winning team receive $20,000 to donate to charity and help support their faith group, they also advance in a season-long tournament. At the end of the season, the championship squad will earn a whopping $100,000 to donate to charity.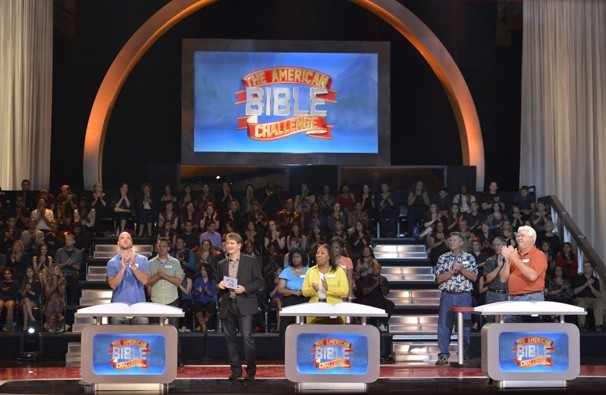 The order for a second season consists of nine episodes of the one-hour game show, scheduled to be broadcast next year.
Sponsored by the American Bible Society, The American Bible Challenge is executive produced by RelativityREAL's Tom Forman and Embassy Row's Michael Davies with JP Williams and Jennifer Novak. Nick Stuart and Maura Dunbar of the multi-faith media coalition Odyssey Networks are consulting producers. In addition to hosting duties, Jeff Foxworthy also serves as a producer.
The Bible Challenge is definitely not in my wheelhouse, but it's cool that people with different beliefs have a game show that caters to them. Will you be partaking in the Challenge's sophomore season?