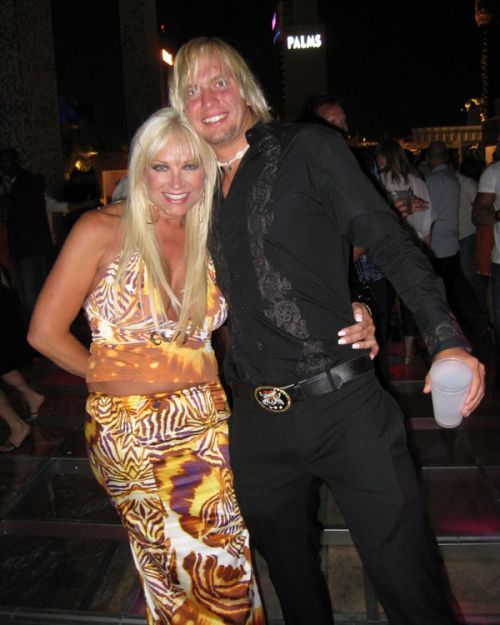 First there was "Celebrity Rehab" for d-list stars to admit they have problems and work to overcome addiction. Next viewers indulged in "Sober House," watching "Celebrity Rehab" participants move forward on to the next step of sober living. "Sex Rehab With Dr. Drew" soon followed for "celebrities" who live with sex addictions. Naturally, it should be no surprise that "Relationship Rehab" is next.

According to TMZ, DMX and his estranged wife were the first announced for the cast. The pair are looking to repair their defunct marriage and fall in love again. It appears that 52-year-old Linda Hogan and her fiancee 23-year-old Charlie Hill are having problems and want to work them out on the show. With all the legal bills Hogan is looking at with her ex-husband, Hulk Hogan, is slapping her after releasing a biography, this isn't surprising at all.

Linda and Charlie hooked up after a very public divorce from Hulk in 2009. The pair began dating in 2008 and were engaged in 2010. Despite their age difference, and the tension between Charlie and Linda's children of the same age, the couple is ready to make their broken relationship work.

However, if it's anything we've learn from Demi Moore and Ashton Kutcher, or even Jennifer Anniston and John Mayer, it's that age does matter. Regardless how mature a person is, or how young they make you feel, it can be a cause of major tension. On a late night when an older woman wants to be in watching a movie or relaxing, the younger man wants to be out partying, taking body shots and being.. 23.

Despite this, perhaps "Relationship Rehab" could have saved all of these relationships. Dr. Drew is a miracle worker at times.