The under-appreciated SyFy effects makeup competition show "Face Off" kicked its third season off last week in a big way, with the fledgling artists working to create original "Star Wars" aliens to populate the Mos Eisley Cantina. How do you top "Star Wars"? Pirates! Tonight's episode is set to have a pirate-themed challenge on board the ship used for filming "Pirates of the Caribbean: On Stranger Tides."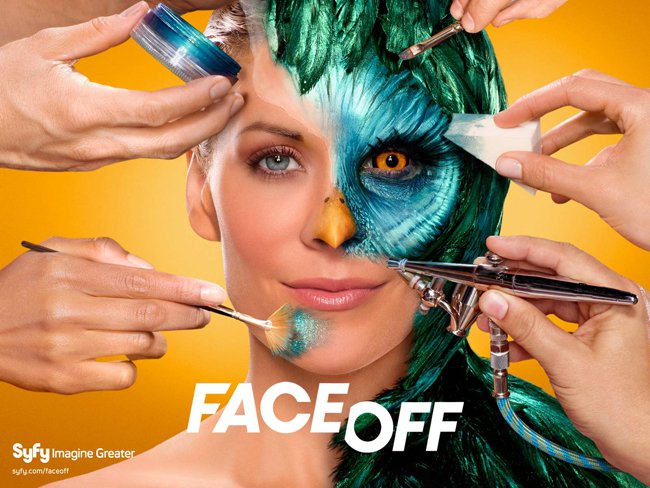 Host McKenzie Westmore, daughter of famed "Star Trek" and "Blade Runner" makeup artist Michael Westmore, previewed the episode in an interview with Entertainment Weekly. "[The make-up artists] got to walk onto the ship and pick their treasure chest, and it had to inspire their makeup. It had to inspire their pirate," McKenzie told EW. "There's some really, really inventive and creative things that the viewers will get to see this week. There's one makeup in particular that will really knock your socks off – what was created and how it was handled was pretty fantastic."
Westmore insists that the designs audiences will see tonight will be noticeably different from what we might see in a "Pirates" movie. "With something like Pirates, it's such a major budget movie that they can incorporate CGI, so it's not really going to get that close [to designs seen in the films]. It's gonna be the basis of what those pirates are, but I would say every single one of them stood on their own two feet – or one if there's a peg leg," Westmore explained.
The new season has already seen its share of reality drama, with one of the teams of two frequently butting heads in putting together their alien creation. Creative clashes have been frequent on the series, and Westmore insists that in a competition like this, ego should be left at the door. She continued, "[Collaboration] is really a big part of 'Face Off' and the challenges and even just working in a lab. These artists are going to be in a lab setting at some point. They're all here because they are all talented, so at some point they will be in a lab setting, and it's about teamwork. The teamwork is as important as the creativity and the artistry. So when they can't show that they can be a team player, nobody wants to work with that."
Be sure to tune in tonight for "Pirate's Treasure" tonight at 9 PM EST/8 PM CST on SyFy!