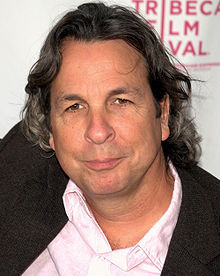 Peter Farrelly, one half of the Farrelly Brothers filmmaking team which brought us Dumb and Dumber and There's Something About Mary, is moving to television. Farrelly is due to co-write a new pilot for CBS that will be aimed for a family audience. 
The project is still untitled but will focus on a group of six parents and step-parents who are forced to raise two kids. Hall Pass writers Kevin Barnett and Pete Jones will complete the writing team for the show, and they have already worked with Farrelly on the aforementioned film. 
If CBS decide to pick up the project and greenlight a pilot, Farrelly will also direct, with the network reported to be very "high on the project" and keen for Farrelly to lead the show.
As un-original as the premise sounds, a talented showrunner might bring a fresh and unique perspective to the family comedy genre. The network has yet to announce whether the show will be a single-camera or multi-camera series, will CBS having a huge preference for the latter.
Peter Farrelly alongside his brother Bobby have released a deluge of gross out comedies since the early nineties that have been hugely popular. These include Kingpin, Hall Pass, Me Myself & Irene, Stuck on You and Shallow Hall, which have been filled with slapstick and toilet humour.
Farrelly's The Three Stooges is due to open in theaters this April, with the brothers hoping to reunite for a Dumb and Bumber sequel starring Jim Carrey and Jeff Daniels soon after.