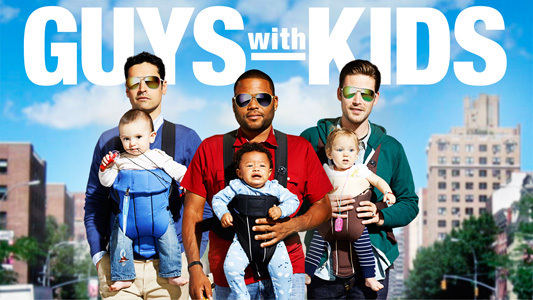 'Guys with Kids' is, in many ways, a traditional sitcom with very little nuance brought to the table. But just like a great burger, there is something to be said for taking a tried-and-tested combination and just doing it better than people expect. Jimmy Fallon is the Executive Producer for 'Guys with Kids,' a show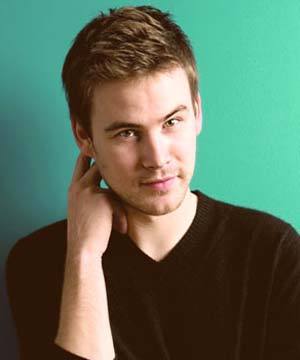 that, after one episode, shows an awful lot of potential—even though that one episode was only mediocre.
The tone of 'Guys with Kids' is lighthearted but grounded. This is not a show like the whimsically nonsensical 'Arrested Development' where anything could happen to these characters; they live and breathe in a world very like our own, and as such these young fathers have relatable struggles to deal with. On that level, so far so good: they seem like believable friends and the main three title characters play off each other well.
Which brings us to the best aspect of the episode: its cast. 'Guys with Kids' has accumulated talented actors that may not be world-famous but have proven their mettle in comedic roles. I was very excited to find 'Whitest Kids U Know' alumnus Zach Cregger in one of the lead roles (Nick); Cregger's talent is undeniable and I have wondered why he hadn't been snapped up for a comedy series before now. One has to imagine that the constantly-edgy and boundary-pushing comedy of 'Whitest Kids U Know' made certain mainstream networks wary, however Cregger adapts to the standard sitcom fare quite well, delivering the best laughs of the episode. Along with Eva Amurri Martino (who plays Nick's wife, Jennifer), Cregger rounds out the most entertaining aspect of the initial episode—young lovers with a single child who are learning to adapt to adulthood.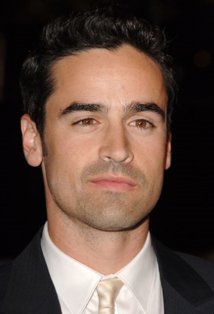 The remaining 'Guys' are played by Anthony Anderson ('The Big Year,' 'Scream 4') as the boisterous Gary and Jesse Bradford ('Outlaw') as the straight-man in this comedic trio, Chris. Both men have obvious comedic talents but one episode in, they each seem more like archetypes than actual people. Gary is a caricature of a man with too many little ones and not enough patience, whereas Chris is henpecked by his ex-wife and makes forehead-slapping decisions from jump street. Both of these actors are worthy of better writing than the first episode awards them, and it will have to come swiftly if the 'Guys with Kids' are going to remain Guys with a Series.
Written by 'The Office's Charlie Grandy, 'Guys with Kids' script is too safe. When compared to other sitcoms that have managed to amass a cult following (like 'Two and a Half Men') you can find jokes that are a little more surprising and subversive than the hospital-corners fare found here. One wonders if NBC has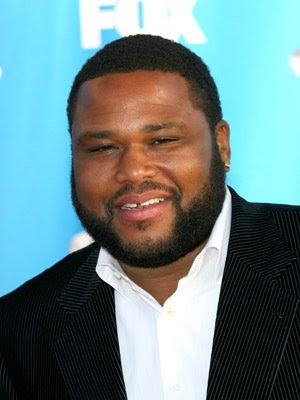 completely handcuffed Grandy's work and is enforcing the dreaded fun-for-the-whole-family approach at all costs, but if the show is to make it in primetime the show will have to acknowledge the very act that produces all of these kids in the first place.
Overall, the structure for 'Guys with Kids' is sound and the acting is where it needs to be. Jimmy Fallon's tenure as a late night host began with a shaky first few episodes but he eventually hit his stride and became a fan-favourite; here's hoping 'Guys with Kids' realizes its potential and improves from here.
FINAL GRADE: B -