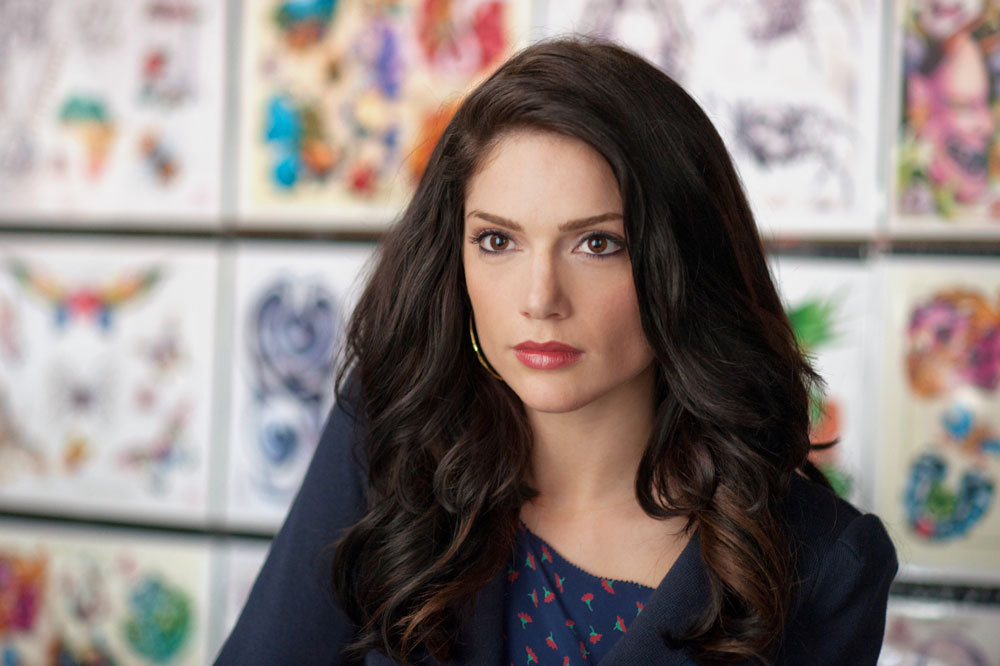 Hello TV Ragers, and welcome to your semi-regular update on all the pilots, renewals, and cancellations that have taken place since the last issue was published. Today, AR&D returns from its summer hiatus, to bring you a rundown of all the show announcements made in the last few weeks. Let's get started with:
ARRIVALS
Broad City, Comedy Central - Broad City is based off of a successful web series, starring Abbi Jacobson and Ilana Glazer as two girls living their daily lives in New York City. The intent is to take the mundane and make it hilarious. The show has been praised by critics, and has even picked up high profile celebrity fans in the form of Amy Poehler (who is on board as a producer for the cable version), and Kristen Schaal. Comparisons to HBO's Girls are already being drawn.
Buying Alaska, Destination America - This show spotlights properties that have uniquely Alaskan qualities, such as the ability to hunt and fish from the back deck. Some are also so private and secluded that many, many miles can separate the owner from their nearest neighbor. But the properties often come with their own drawbacks too, such as lack of modern conveniences like running water, electricity, indoor restrooms, nearby roads, or even propensity for bear attacks. This type of "backwoods" reality show seems to be the big thing right now.
Epic, Destination America - This series showcases people who are willing to drain their bank accounts in order to buy the items they've always dreamed of owning. Some of the curios include custom pools, pimped-out rides, and floating houses.
RETURNS
The American Bible Challenge, GSN, Season 2 - As game shows go, I have to admit that this concept is a pretty interesting one. Surveys show that the vast majority of America are self-identified Christians, so it only makes sense that they should be able to know enough about The Bible to win a trivia challenge based on it. I bet a lot people end up realizing that they don't know nearly as much scripture as they thought.
A.N.T. Farm, Disney Channel, Season 3 - This children's sitcom follows young musical prodigy Chyna Parks, as she participates in the new A.N.T. program for the gifted at San Francisco's Webster High School. Chyna's talents may have gotten her into high school years early, but it doesn't stop her from being menaced by the school's head diva, and shunned by her older brother.

Boardwalk Empire, HBO, Season 4 - This Prohibition era drama starring Steve Buscemi has never really been a huge ratings grabber, but has been nearly unanimously hailed as excellent by critics and anybody who takes the time to watch it. Buscemi's Nucky Thompson is a terrific character, and he really was due for a role of this caliber. Boardwalk has already won 12 Emmys, and I'd expect that pattern to continue. I'd also suggest you check out our own Joel Thomas' incredibly well done reviews of the show.

Dance Moms, Lifetime, Season 3 - I know this reality series has its fans, but I absolutely cannot stand either the parents or the dance coach on this show. These are terrible people, and I question their judgement about how to raise children. I don't even have kids, but I'd like to think I'd recognize clear incompetence when I see it. Still, if you watch it, it's coming back.
Face Off, Syfy, Season 4 - As reality competitions show, this is easily one of the most creative on television, both in concept and execution. The world of make-up effects for film and TV is one ripe with possibilities, and I'm glad this show has caught on with audiences. Not to mention that some of the creations showcased on the show are downright breathtaking.
Pretty Little Liars, ABC Family, Season 4 - I never really pegged this show about four reunited high school friends trying to figure out who wants them dead as something that would last, but these Pretty Little Liars have more than proved me wrong. The success of the series actually got the author to write more of the books the show is based on, which should tell you all you need to know about how popular the show has become.
Strike Back, Cinemax, Season 3 - This cinematic action/adventure series has gone a long way in establishing Cinemax as the home for something other than softcore porn. Great casting, twists, and high octane stunts combine to create a concoction that could easily pass as a theatrical action film franchise. And before someone inevitably points it out it in the comments, I'm aware that it will be the fourth season in the UK.

Suits, USA, Season 3 - I said everything I had to say about this announcement here, so rather than repeat myself fully, I'll just reiterate that this sharp legal drama has been a huge hit for USA. Suits absolutely owns the 18-49 demographic when it comes to cable dramas. I'd expect to see many more seasons before Mike Ross tries his last case.

Transformers: Prime, The Hub, Season 3 - This is the main Transformers cartoon series currently on the air, and is notable for carrying a darker tone than most children's cartoons. The show has received multiple daytime Emmy awards.

Transformers: Rescue Bots, The Hub, Season 2 - Debuting in early 2012, this is the latest effort in the long line of animated series set in the Transformers universe. The show's stated goal is to educate kids about safety, while providing them with cool talking robots of course.
DEPARTURES
The Great Escape, TNT - The Great Escape dropped teams of players into different locations, and tasked them with completing action/adventure movie inspired challenges to win a cash prize. The NFL Network's Rich Eisen hosted the series. The show never really caught on, and TNT has now chosen to "escape" from airing any future seasons.
Made In Jersey, CBS - After two weeks of dreadful numbers, the Eye has dropped the hammer on this poorly received legal drama. I'm sure FOX thanks them, as now The Mob Doctor won't have to be the first new network show to die. And come on, we all know it will be next. I don't have much to say here, the show has generally been criticized as a stale and generic legal drama, and even people I know who liked it say it was just okay, not great.
Next Caller, NBC - This Dane Cook vehicle about an abrasive shock jock was axed before it even got off the starting line. Four episodes were filmed, with a mid-season debut in mind. However, NBC execs didn't like the creative direction of the show, and are now choosing to pretend it never happened. I'll never understand decisions like this. They paid to film the episodes, why not show them? Could they really be that offensively awful?
The Secret Life Of The American Teenager, ABC Family - I was honestly a bit shocked when this announcement came, as I was pretty sure the show was still popular. Alas, it seems that the ratings have gone off a cliff this season. Joel McHale will now have a lot less material for The Soup.
And that's all for this edition. See you next time.