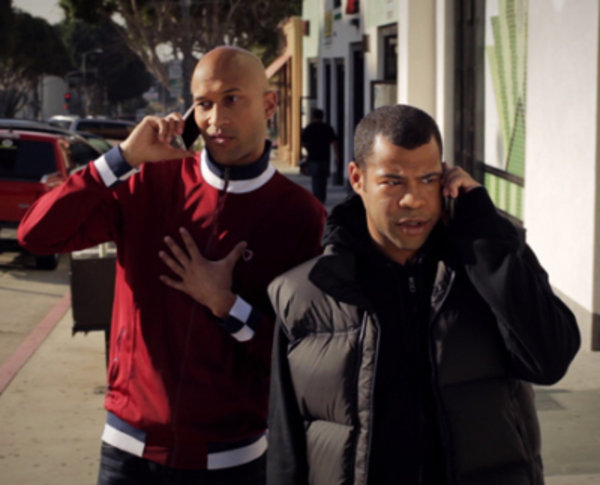 Hello TV Ragers, and welcome to your semi-regular update on all the pilots, renewals, and cancellations that have taken place since the last issue was published. Let's get right to it with:
ARRIVALS (Pilots Ordered)

Hannibal, NBC - "The series will feature the characters known from Thomas Harris' novel "Red Dragon" - FBI Agent Will Graham and Dr. Hannibal Lecter, who were portrayed by Edward Norton and Anthony Hopkins, respectively, in the movie version of "Red Dragon. The straight-to-series order means that the program will not be run through the pilot season gamut, as most shows are. This will actually be the third incarnation of Harris' "Red Dragon" novel. The original was a movie made in 1986 titled "Manhunter," which featured "CSI's" William Petersen as Agent Graham and "Deadwood's" Brian Cox as Dr. Lecter."
Hardcore Pawn: Fort Bragg, Tru TV - "Set to premiere later this year, truTV's new series Hardcore Pawn: Fort Bragg will offer a very different look at the pawn business, focusing almost entirely on weapons and military equipment. The series will take viewers behind the scenes at a truly unique pawn store, Guns Plus. Located next to the legendary military base, Guns Plus is staffed by military veterans, including ex-Marines and Special Ops soldiers, who have an amazing first-hand knowledge of the rare and collectible weapons that come through their doors on a daily basis. The store is a favorite of the thousands of soldiers stationed at Fort Bragg, as well as their proud families, friends and supporters. truTV has ordered seven episodes of Hardcore Pawn: Fort Bragg, which is executive-produced by Grant Mansfield, Natalka Znak, Mike Gamson and Ken Snow."
Machines Of Glory, Discovery - "Crews will compete in various challenges while operating heavy machinery such as excavators, backhoes and skid steers. They'll be tested in three areas of ability: speed, skill and power. After three rounds, one team will be eliminated and the two finalists will go head-to-head in a challenge that involves all three machines. Winners will receive a cash prize and bragging rights."
Notorious, NBC - "Notorious is an opulent soap in which a female detective returns undercover to the wealthy family she grew up in — as the maid's daughter — to solve the murder of the notorious heiress who was once her closest friend. Mercy's Liz Heldens wrote the pilot and will executive-produce with Gail Berman, Lloyd Braun and Gene Stein."
RETURNS (Series Renewals)
Hardcore Pawn, Tru TV, Season 6 - "The Gold family and their employees never know what to expect when people's personal items are on the line and conflicts escalate. American Jewelry & Loan is a large, lucrative pawn shop where people bring in everything from alligators to prosthetic limbs. Every pawn ticket has a story and there are over 40,000 stories to tell in this warehouse."
Ink Master, Spike TV, Season 2 - "Hosted by rock legend Dave Navarro and judged by icons of the tattoo world, Chris Nunez and Oliver Peck, 10 of the country's most creative and skilled tattoo artists descend on NYC to compete for a hundred thousand dollars and the title of "INK MASTER". The stakes couldn't be higher with 'Living Canvasses' donating their skin to be permanently marked in this adrenalized competition elimination."
Key & Peele, Comedy Central, Season 2 - "Keegan-Michael Key and Jordan Peele present "Key & Peele", an original sketch-comedy show coming to Comedy Central in 2012. In this new series these fresh, relevant comedic actor-writers, used to being on the outside looking in, will examine life in a provocative and irreverent way, through a combination of filmed sketches and live stage segments."
DEPARTURES (Cancellations and End Dates)
Nothing new on this front.
And that's all for this edition. See you next time.