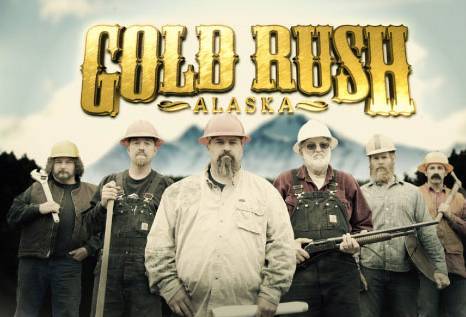 Hello TV Ragers, and welcome to your semi-regular update on all the pilots, renewals, and cancellations that have taken place since the last issue was published. Let's get right to it with:
ARRIVALS (Pilots Ordered)

3, CBS - "More docudrama than fantasy-dating setup of rival network ABC's The Bachelor, 3 will focus on three single women who are of different ages and stages in their lives. Their common goal, however, is to find love, and they will turn to each other for advice and emotional support throughout their search. "3 is a relationship show that won't perpetuate a fairy tale myth about dating," Jennifer Bresnan, CBS's executive vice president of alternative programming said in a statement. "Without any typical game play, it intimately documents the search for love and the reality of dating -- the anticipation, the excitement, the rejection. Along the way, we'll see personalities who are real, and flawed and simply human." The series' format is based on an Israeli reality dating show that became the country's No.1 program last summer."
RETURNS (Series Renewals)
For Better Or Worse, TBS, Season 2 - "The dramedy, based on Perry's hit Why Did I Get Married? films, marks the third Tyler Perry series to come to TBS, which is also home to Tyler Perry's House of Payne and Meet the Browns. As with House of Payne and Meet the Browns, syndication will be sold by Debmar Mercury. Tyler Perry's For Better or Worse follows the ups-and-downs of married life for Marcus and Angela, two characters who originated in the feature films Why Did I Get Married and Why Did I Get Married Too? Michael Jai White (The Dark Knight) and Tasha Smith (Couples Retreat) are set to reprise the roles of television anchor Marcus and salon owner Angela."
Gold Rush: Alaska, Discovery, Season 3 - "Gold Rush: Alaska is a documentary series for Discovery Channel about a group of unemployed men from Oregon who have set out for Alaska in search of gold. In a last ditch effort to provide for their families, they've sold everything they can and invested in a gold claim and the machinery to mine it. Living off the grid in one of the wildest and most unforgiving wildernesses on earth, they hope to rekindle the American Dream and start a 21st Century Gold Rush. But in Alaska, everything is a struggle. Every day they have to contend with breakdowns, bug bites, extreme weather and grizzly bears. Can they tough it out long enough to find any gold?"
DEPARTURES (Cancellations and End Dates)
Nothing new on this front.
And that's all for this edition. See you next time.
P.S. Am I the only "The Soup" viewer who laughs every time they hear the name Gold Rush: Alaska? Hope the guys have better luck working the "glory hole" this season.