Dexter Season 7, Episode 3 "Buck the System"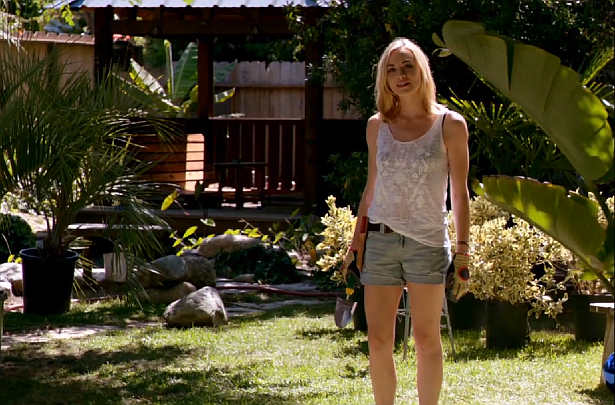 Dexter (Michael C. Hall) is losing it. Deb stays on top of him, watching his every move. During her briefing at Miami Metro, her eyes struggle to look anywhere else. Dexter keeps picturing murdering random people – citizens at the post office, Masuka – and then finally lashes out at a perp giving him attitude. Arguing outside of the station, Dexter threatens Deb, more or less, telling her that if she stays on him something bad is going to happen. She tries to throw Harrison up as a roadblock, but the writers have ignored Dexter's backstory bar his code and Harry, so why would this episode be any different?
I am flabbergasted by how quickly Deb has forgiven Dexter's murderous ways. Sure, she has her little blow-ups and anger spells, but really, she is not fighting it like she should be as lieutenant. Dexter keeps throwing Harry in her face, how he (Harry) is not what Deb thought he was. It is a terrible move on his part that he ruins her vision of her father in his attempt to sway her to his views on killing. Then he brings up his lizard brain being the tool that has helped her career, as he has given her information that has helped her along the way. Poor Deb is not in her brother's league with these mind games. Sneaky little serial killer.
And as the show ended tonight, Deb said that what Dexter did might be a necessary evil. Dexter admits that he likes killing and, if not for the blood slides, I think Deb would be totally onboard with Dexter's actions. She lets him off the hook and lets him move out. Okay.
Nevertheless, let us talk about the most important thing that happened tonight: Yvonne Strahovski showed up. She was last seen starring on NBC's Chuck as Sarah Walker and I am a big fan of hers. Having her on the show can help me overlook some of the sloppy writing and nonsensical storylines. She is playing Hannah McKay and is gorgeous as ever – even Dexter was shaken.  It looked like Dexter took her DNA sample in the same location Travis Marshall killed one of his victims.
Ray Stevenson became a bigger part of the show tonight, building on his character Isaac Serko's screwdriver-induced murder last episode. He is a more intimidating physical presence than Dexter has ever gone up against (bar maybe Doakes, but that was different due to Doakes being a good guy and a fellow cop). Stevenson scares one of the Russian dancers into infiltrating Quinn's bedroom. Poor girl – that dude has been around and looks like a scumbag. They seemed to foreshadow Quinn's death though, so maybe we can be rid of this clown finally.
A tracking chip in a bracelet is the item that brings the Russians into Dexter's life. The guy he killed in the first episode had the bracelet on his person when Dexter took him at the airport, then to the marina, then 8 miles out at sea. In the first scene between the two of them (Stevenson and Hall) really made Hall look like a poor actor in my eyes.
Louis seems to be written out as the episode begins, but then we see that in actuality Dexter has just made the next chess move in their little game. Dexter gets Louis fired, by mailing the Ice Truck Killer hand to Masuka and making it obvious that Louis had it. Then Louis provides Louis' (now) ex-girlfriend with a video of him getting a blowjob from a hooker. Louis goes to sink Dexter's boat and, after meeting Serko, Dexter's best storyline is no more. Sigh.
Batista commented during tonight's show that just when you think a case is closed, it opens back up. That theme seems to be running throughout this season and of course, the writers have to hammer it home.
I will not even mention the weird serial killer and his shrine in the mausoleum. Quick question though - if you do not get cell service in a mausoleum, can you not walk a whole five feet and call again from outside? Random serial killer #43617, who apparently really REALLY loves Elder Scrolls: Skyrim, is taken care of thanks to Dexter filling Deb's little head up with his guide to serial killer actions and his timely saving the day. Dexter is a hero, you see.  It probably also did not help that our modern-day viking's house resembled a really crappy haunted house.
I'm not going to keep grading the series, as I really don't have a lot of nice things to say, but I'm probably being a little too hard on it. I had high hopes for this season and, with each passing episode, I realize I fooled myself into thinking it could have a late surge.