Musical guest performers on "The Ellen Degeneres Show" will now be paid under American Federation of Musicians contracts, after "years of urging," according to the union's Local 47.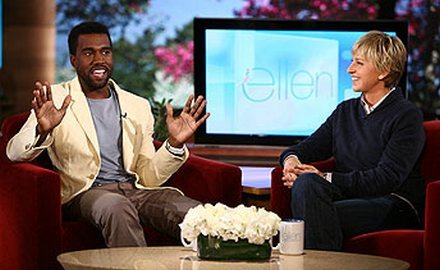 Previously, musicians performing on the show received wages and benefits under SAG-AFTRA contracts, and were categorized as "specialty acts" instead of as musicians, which Local 47 disputed.
"Starting today AFM musicians will be paid appropriately under our agreements," John Acosta, Local 47 vice president , said. "We thank our counterparts at 'Ellen' for doing the right thing." Acosta has worked on securing an agreement with the "Ellen" show  for some time.
There was apparently jurisdictional overlap between the two unions at play here.
"We congratulate the two parties on this successful agreement," Randall Himes, SAG-AFTRA's assistant national executive director for sound recordings, told The Hollywood Reporter. "'The Ellen DeGeneres Show' continues to be a valuable signatory with SAG-AFTRA, and we are pleased that the Professional Musicians, Local 47 of AFM joins us in this partnership."
"Ellen" does not employ a house band; rather DJ Tony Okungbowa. Okungbowa works under a SAG-AFTRA contract.
"The Ellen DeGeneres Show" has aired since 2003. DeGeneres also had a sitcom on ABC from 1994 to 1998.