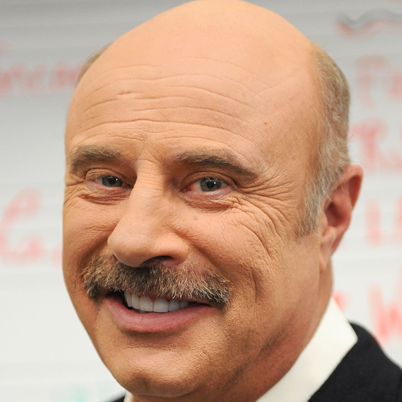 All the daytime contenders may as well go ahead and throw in the towel - Dr. Phil cannot be stopped. The bald behemoth roared to a seventh straight weekly victory, but the challengers are right on his heels. 
Live With Kelly & Michael continues to do well, but had a 2.5 household rating drop. Still, it has retained the second spot. The show is up from last season, which says something as Regis Philbin was doing his farewell run during that time. 
Behind Phil, Kelly and Michael is Ellen. The comedienne's series had a 2.4 rating (which equals out to 3.2 million viewers a day). This is a nine percent increase from the previous week.
Dr. Oz just missed medaling, but rose five percent to a solid fourth place finish and a 2.3 household rating. 
Shockingly, Maury was fifth with a 2.1 household rating. I say shocking because I had no idea his show was still on the air. You learn something new every day, right?
Among the freshman class, Katie is doing the best, with a 1.9 household rating. Behind her is Steve Harvey with a 1.2 household rating, and then we drop below 1.0 to Jeff Probst and Ricki Lake and their respective .7 ratings. And dragging up the rear is Trisha Goddard with a .5. Ouch.
Katie was sixth among all talk shows and continues to be first among the freshman-syndicated programs. Katie had a 1.9 household rating (2.5 million viewers a day) and a 1.0 in the key demo (up 25 percent from the prior week).
Anderson Cooper has already been pulled from the race. Who is the next to be cancelled? I am going with Jeff Probst. Lake has daytime history.