Another young actor has been recruited for Marvel's S.H.I.E.L.D. pilot in the form of the relatively unknown Brett Dalton.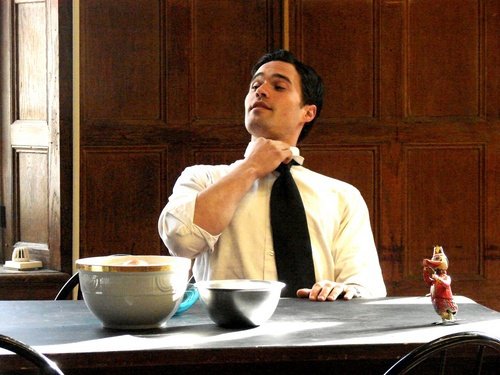 One of the most highly anticipated projects currently in development, the ABC pilot will focus on the peacekeeping group called Strategic Homeland Intervention, Enforcement and Logistics Division, featured in Marvel films such as The Avengers, Iron Man, and Thor. Brett Dalton will play Agent Grant Ward, a talented rising star within S.H.I.E.L.D. described as deadly, precise, and cool under fire. Buoyed by a strong moral fiber, he lacks people skills and is known for being slightly anti-social.

A graduate of the Yale School of Drama, Dalton landed a supporting role on the upcoming National Geographic TV movie Killing Lincoln. Previously, he logged guest stints on Blue Bloods and Army Wives.

Although the show is connected to the Marvel cinematic universe, the S.H.I.E.L.D. pilot will introduce four original characters created for the television series, including Agent Ward. Agent Melinda May will be played by former ER star Ming-Na, while the duo of Agent Leo Fitz and Agent Gemma Simmons will be portrayed by Iain De Caestecker and Elizabeth Henstridge. They will be joined by Clark Gregg, reprising his film role as Agent Phil Coulson.
It's good to see that Joss Whedon is casting new actors rather than relying on his usual cadre of favorite actors. This should be an intriguing project.