Rihanna is bringing her cutting edge fashion sense to reality television.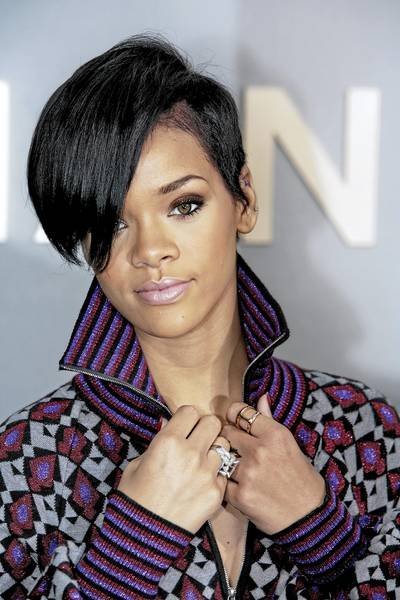 The pop superstar will executive produce and star in the Style Network series "Styled To Rock," a fashion design competition reality series. The new show will pit 12 up-and-coming designers hand picked by Rihanna to create fashion for various celebrities.
"Fashion has always played an integral part in my life and career," said Rihanna. "I am so excited to partner with Style Network and share my creative insight with these 12 designers and give them this opportunity to showcase their work."
Helping the twelve competitors in their tasks will be fashion industry bigwigs who will serve as mentors, guiding them in their task to tailor their designs to a different A-list celebrity each week. No word on who is set to appear, but given that the new series is produced by Will Smith's company, it's a safe bet that someone from the Smith clan will make an appearance.
"Rihanna is a trailblazer, a trendsetter and the epitome of style. She has a powerful and unique point-of-view that transcends every aspect of pop culture, including fashion, and is a leading creative force," said Salaam Coleman Smith, president of Style Media. "On the heels of our successful network rebrand, Styled to Rock and Style's new partnership with Rihanna will reinvent the fashion competition genre, fueling our viewers insatiable appetite for all things style."
The series has been picked up for 10 episodes already beginning in 2013.