The development of new series keeps on rolling along at ABC. The network has given the greenlight to a new sitcom starring Mexican-American singer Jenni Rivera.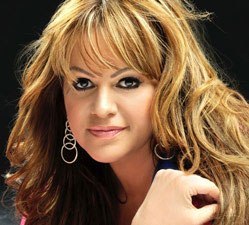 Rivera will star was a single working-class Latina woman trying to juggle a family business and her dysfunctional family, and intent on doing it on her own without a man at her side. So, pretty much every generic sitcom ever, except this one stars a popular singer!
Appropriately titled "Jenni," the new multi-camera comedy will be written by comedy veterans Robert L. Boyett and Robert Horn ("Designing Women"). Boyett ruled the roost as one of the top comedy series producers in the 1980s and 1990s, bringing us popular fare like "Family Matters," "Full House," "Bosom Buddies," and "Step by Step." The new project will also be his return to television after spending time producing on Broadway, winning eight Tony Awards in the process.
The star of our show has sold over 20 million albums worldwide, and is currently starring in the documentary/reality series "I Love Jenni," now in its third season on Style.
The pitch sounds generic, I've never heard of the singer, and the producer's sitcom credits reads like a list of series I love to hate. This has all the makings of a gigantic hit!